Tatu City takes shape despite approvals delay by county officials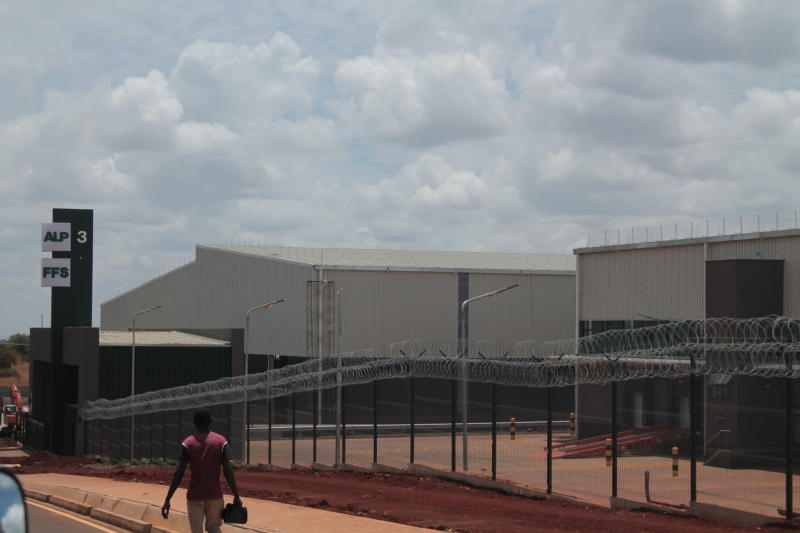 Tatu City development continues to take shape despite numerous bottlenecks the firm has faced at the project site in Kiambu County.
In addition to infrastructural development, companies are putting up factories and warehouses in the industrial park.
The first phase of the industrial park, which has 459 acres is already 80 per cent sold, according to company's officials, with about 34 companies having bought land and putting up factories.
Among the firms setting up there are Unliver and a Chinese company that manufactures gas cylinders.
Tatu City is a 5,000 acre mixed-use development with homes, schools, offices, a shopping district ,medical clinics nature areas a sport entertainment complex and industrial park that will host factories.
Country Head Nick Longfield said the upcoming industries and other investments such as schools have opened up numerous jobs to locals.
"Tatu City is here and it is happening. The national impact of the project includes job creation and making home ownership a reality," said Mr Longfield during a tour of the project yesterday.
He however said delay of building approvals by the Kiambu County Government was hampering construction of homes and factories.
Two weeks ago, Kiambu Governor Ferdinand Waititu ordered Tatu City to surrender 10 per cent of its land to the county government for public use.
He said failure to do so would see the county government decline to approve any building plans for investors who want to put up there.
But Longfield said the company would not heed the directive.
"We will not surrender 10 per cent of our land to the county government. There is no any legal requirement that requires us to do that," he said.
Kijani Ridge, which will host many of the homes, sits on 250 acres with a total of 439 individually serviced plots.
Two schools, Nova Pioneer, which offers local curriculum and Crawford School that is offering British curriculum have already opened shop in the area.