Donor funds prop counties as revenue collection falls short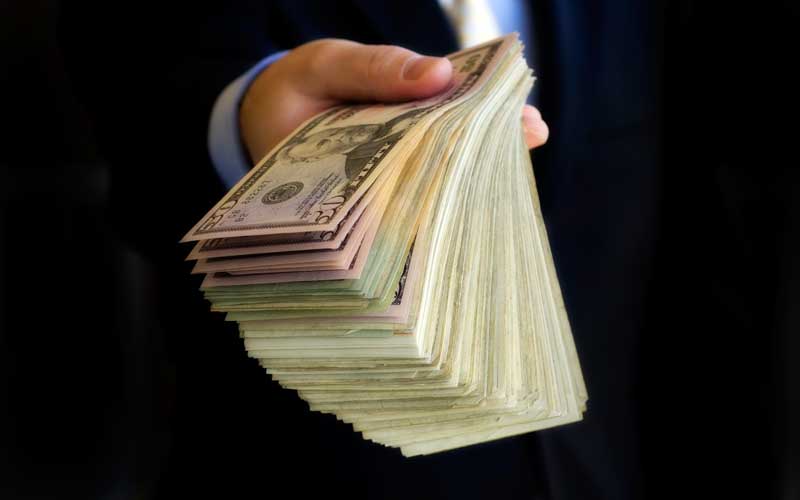 Donor funds to the 47 counties have helped Treasury save face after the exchequer fell behind in tax collection, new data shows.
This, even as poverty-stricken counties with more needs struggled to absorb funds, according to a statement from Treasury.
Ten counties have received more than 40 per cent of their cash in what Treasury officials say is due to their high absorption capacity as well as supplementary financing from donor organisations such as World Bank.
By December last year, half-way through the current financial calendar, the exchequer had released an average 35 per cent of the cash to the 14 most marginalised counties, while the least marginalised had received 39 per cent.
Ironically, Kiambu and Nairobi, arguably the two richest counties, were on the different ends of the spectrum, with the former getting 64 per cent of its budget (highest) while the latter got 32 per cent (lowest).
Treasury says Kiambu's conditional grant for Kenya Urban Support Programme (KUSP) varied significantly from other counties, explaining the 64 per cent disbursement. It had Sh1.8 billion under this programme aimed at revamping conditions in counties.
Treasury admits that revenue collection has generally been low, thus the below average disbursement to counties.
"Due to revenue collection shortfalls, we are a bit behind in disbursements to counties. Currently, we are disbursing November/December allocations," said a source at Treasury who did not want to be named as he was not authorised to speak to the media.
He said most counties had not received their cash due to their poor absorption capacity.
The source explained that Treasury monitored county bank balances at the Central Bank of Kenya (CBK) and prioritised those with the lowest balances to minimise idling of funds.
"You will be surprised by the amount of funds some counties are holding in their accounts at CBK," he said.
Calls and messages to National Treasury Principal Secretary Kamau Thugge to explain the disparity went unanswered by the time of going to press.
Treasury had released Sh115 billion to the 47 counties in the first six months, against a revised budget of Sh304.9 billion.
Other major recipients included Mombasa, Murang'a, Trans Nzoia, Uasin Gishu, Laikipia, Nakuru, Narok, Kisumu and Migori, all which had received more than 40 per cent of their budgeted cash.
On the other end, Kwale, Turkana, Lamu, Taita Taveta, Wajir, Mandera, Marsabit and some other marginalised counties had received 35 per cent or less of their budgets.
Nairobi, Kenya's capital city, was the outlier, receiving only 32 per cent of its disbursement, less than what the marginalised counties received.
Treasury adds that the difference in disbursements might be explained by the fact that by December, some counties had received disbursements for up to October.
Some counties were still owed November/December equitable allocations.