Regional ports body appoints executive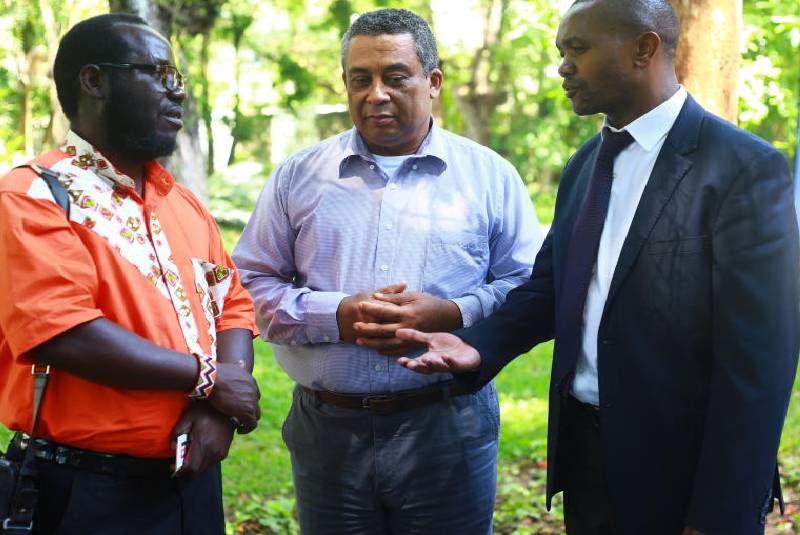 Andre Ciseau from Seychelles has been confirmed as the Secretary General of the Port Management Association of Eastern and Southern Africa (PMAESA) headquartered in Mombasa.
Col Ciseau (pictured), who took over last year in an acting capacity, replaced South African Nozipho Mdawe who resigned.
He told Weekend Business in Mombasa that he was delighted at his confirmation and was ready for the task.
"I am delighted at this new daunting task. With the support of PMAESA council and all members, we shall achieve our set goals," he said.
Ciseau praised the Kenyan Government for being steadfast in revitalising its maritime prowess and said he was looking forward to offering support to Kenya's newly-formed Coast Guard Service.
Ciseau, a former board member of PMAESA, brings with him vast wealth and experience in the maritime and ports sector from his tenure as chief executive of the Seychelles Ports Authority (SPA) where he worked from 2004-2018.
He has focused on development of the Blue Economy office recently established in Seychelles.
Prior to joining SPA, he also served in the Seychelles Peoples Defence Force and was credited with the establishment of the Seychelles Coast Guard that has complemented maritime security deployment around the Indian Ocean waters off the Seychelles archipelago.
Early last year, Kenya Ports Authority (KPA) who house the PMAESA secretariat pledged continued support efforts towards revamping the association.
KPA Managing Director Daniel Manduku said the authority would complement the secretariat's human resource, especially in communication and data management.
PMAESA is made up of port operators, government ministries, service providers and other stakeholders from the Eastern, Western, Southern Africa and Indian Ocean regions.
The regional body was established in April 1973 under the auspices of the United Nations Economic Commission for Africa.