Macadamia nut attracts more farmers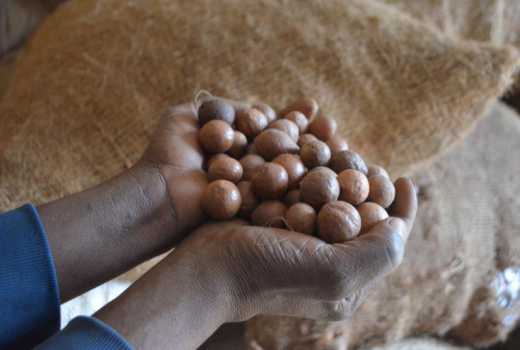 Land under macadamia farming is slowly increasing following the impressive global market.
In a report by Agriculture Food Authority (AFA), land under nut farming increased by 641 hectares from 15,512 during the last season captured in the year 2016.
Increment of the area covered by nut was reported in Murang'a, Meru and Kirinyaga counties with a kilogramme of nut going for between Sh75 and Sh150, but last year the price shot to between Sh150 and Sh200.
The report by AFA interim director Antony Muriithi in 2016 /2017 season's farmers took home a total of Sh9, 597,577 following the sale of 81,435 metric tonnes of nuts in the impressive global market.
With Kenya ranked the third best macadamia producer globally, most of its produce is shipped to Britain, Canada, USA, Australia Somali among other countries.
In the period under review number of licensed nut processors rose from 18 to 24 after intensive campaigns by stakeholders promoting nut growing.
The report has been produced when there is hue and cry from a section of farmers and processors opposed to harvesting ban that was imposed by the regulator between November 30 and February 15 to curb immature harvesting of the nuts that compromise the export market.