Poor consumers hit hard as fuel prices increase sharply in 2018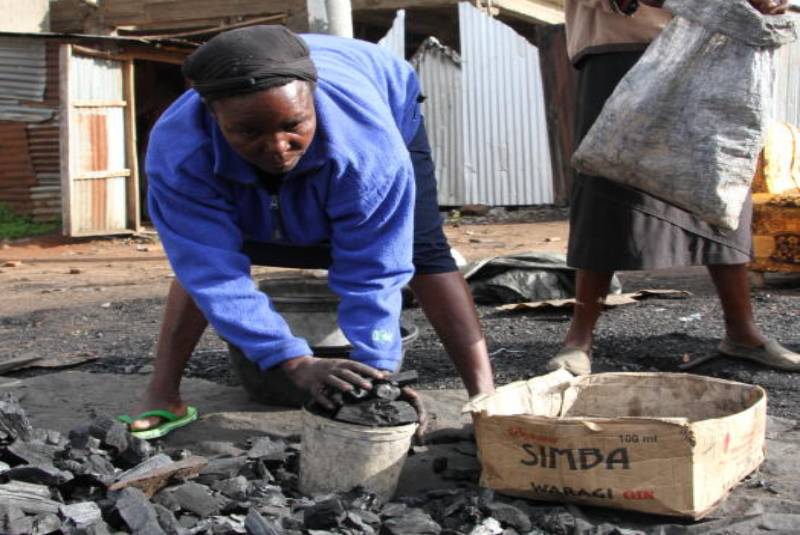 The cost of energy rose to record highs last year owing to a mix of factors that included a ban on logging and high international oil prices.
A report by the Central Bank of Kenya (CBK) indicates that energy inflation rose to a historic high of 37.9 per cent by June 2018.
Energy inflation, which is a key contributor to overall inflation, had risen sharply in just four months from 7.7 per cent in February 2018.
At the start of the 2017/18 financial year, energy inflation stood at 3.7 per cent.
CBK noted that a ban on logging had increased the cost of charcoal. A four-kilogramme tin of charcoal was selling at an average of Sh141 in December 2018, compared to Sh83 at the beginning of 2018, when the ban was instituted.
There has been a rise in the cost of oil, with a barrel of Brent crude oil in October reaching $86 (Sh8,600), having been on a year-long rally, and rising from a low of $62 (Sh6,200) in February.
"Fuel inflation increased to 11.9 per cent in June 2018 from 2.9 per cent in July 2017 mostly driven by rising domestic and international energy prices. The surge in energy inflation from March 2018 is on account of a Government ban on logging and charcoal trade which resulted in a sharp increase in the contribution of charcoal to energy inflation," said the CBK report.
"In addition, international oil prices have been rising gradually and this is reflected in the local fuel prices."
As charcoal and kerosene went out of the reach for many households, there was increased uptake of cooking gas, whose usage increased 40 per cent as at October, according to the Kenya National Bureau of Statistics.
The price of gas has however not been spared as the Government imposed value added tax on the fuel in September.
CBK said the high energy prices did not affect the overall annual inflation, which remained relatively low in the period to June 2018 at 5.2 per cent owing to improved climatic conditions and increased food supply.
"Annual average inflation declined to 5.2 per cent in June 2018 from 8.2 per cent in July 2017, driven by declining food prices following favourable weather conditions and Government measures to stabilise food prices," it said.
However, the report does not capture other developments that took place in the second half of 2018, which would have pushed energy inflation further.
These include the more than 20 per cent rise in the cost of kerosene, which was as a result of new taxes.
Excise duty
The retail price of kerosene was last June hiked by Sh3.10 per litre as the Government pushed up excise duty charged on the fuel to Sh10.31 per litre, from the earlier Sh7.21.
It said this was a bid to fight adulteration by matching the excise duty of kerosene to that of diesel.
Kerosene was later subjected to an anti-adulteration levy of Sh18 per litre, another bid to fight the illegal lacing of other fuels with cheaper kerosene to boost volumes by unscrupulous dealers.
All petroleum products, including kerosene, were in September subjected to value added tax, initially at a rate of 16 per cent, but this was later dropped to eight per cent.
In August, the Energy Regulatory Commission published a new tariff structure for electricity consumers that had the effect of increasing power costs for some consumer segments.