Small businesses challenged to embrace e-commerce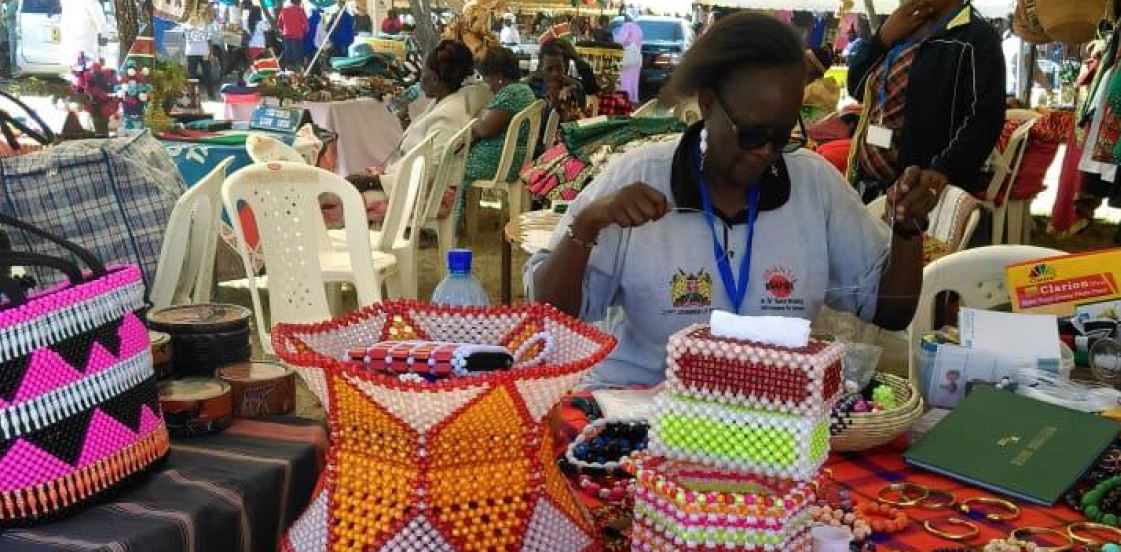 ELDORET, KENYA: Over 1,500 small and medium enterprises (SMEs) from the East African Community (EAC) Partner States have been urged to embrace e-commerce as a model of expanding their distribution channel.
This was revealed during the 19th EAC Juakali/Nguvu Kazi Exhibition that took place in Eldoret for a period of ten days.
The exhibition is a flagship initiative to promote intra-regional trade in the EAC which is currently below 20 per cent, a dismal performance compared to the South African Development Community where intra-regional trade stood at 46 per cent in 2017.
Kirsten Focken, GIZ Cluster Coordinator in charge of East Africa community integration said the exhibition created a firm foundation for SMEs to explore new markets, exchange information and address market knowledge gaps that continue to hinder their growth.
"E-commerce capabilities and adoption of technology can be the trigger to accelerate development of SMEs to access the international and regional markets" said Dr Focken.
Dr Focken said SMEs are highly innovative and are expected to be the biggest beneficiaries if EAC policies and laws are implemented allowing free trade in the region as they account for over 85 per cent of employment creation in EAC region and have contributed strongly to establishing a new middle class that is fueling demand for quality goods and services.
Speaking during the opening ceremony, the Cabinet Secretary for Industrialization, Trade and Cooperatives, Peter Munya said the exhibition provided a platform for enhancing marketing linkages between traders from different corners of East Africa to build new markets, learn new skills and explore new distribution channels.
"We have in place an elaborate training and capacity building programme for the Small and medium enterprises" said Munya.
The Juakali Nguvu Kazi exhibition is one among several initiatives spearheaded by the EAC to deepen regional integration targeted to improve cross border trade that has received support from German Development cooperation (GIZ).
EAC Director General, Customs and Trade, Kenneth Bagamuhunda said the EAC was putting more emphasis to develop policies that are favourable to the growth of the informal sector as the sector has proven to be the engine for economic growth for middle and low income countries.
"Small and medium enterprises are the incubators of industrial growth in our region and women contribute a large percentage of cross border traders" said Bagamuhunda.
A training session was organised alongside the exhibition that targeted to empower the exhibitors with knowledge on core areas of region integration including EAC rules of origin, cross border trade laws, product value addition, standards quality assurance and new opportunities presented by the integration of South Sudan.