Treasury CS Rotich wants law amended to speedup payments to suppliers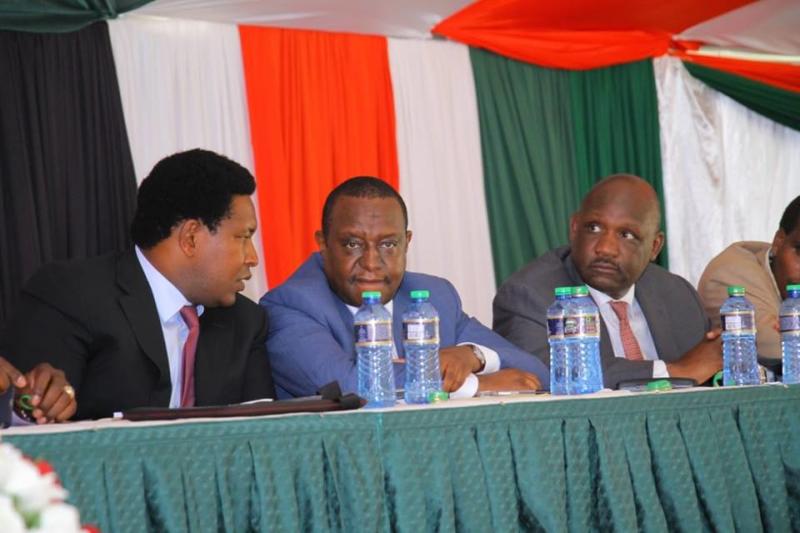 NAROK, KENYA: The Finance Ministry has asked the National Assembly to review the public Procurement laws to allow the county and national government to pay suppliers their dues within 60 days to cushion contractors against losses accrued due to delays.
Speaking in Narok during the Narok Investment Stakeholders Forum, Finance Cabinet Secretary Henry Rotich said for many years the suppliers have suffered due to government bureaucracy thus need to amend it to fast track the payments.
"Once the law on procurement is enacted, it will be mandatory to the national government and the devolved units to pay suppliers in a period not exceeding 60 days,"said the CS.
The CS has also asked the first-time governors to continue paying the pending bills which they inherited from their predecessors as long as they were done procedurally.
"I know some second term Governors have no problem in terms of pending bills but for the first-time governors, they have no excuse but to pay the pending bills. Government is an entity that exists forever regardless of change of guard," warned Rotich.
He cited the national debts which he said the Jubilee administration was also paying pending bills that they inherited from the previous successive regimes since the country gained her independence in the year 1963.
Rotich also told off the governors over alleged delay by the national government to disburse cash to the counties saying the Treasury released all the monies as at June this year.
He said: "I want to guarantee that I have disbursed the cash to the counties 100 percent as at June this year. Anyone trying to use that as an excuse is completely unfair,". One of the key objects of devolution is to promote social and economic development and provision of easily accessible services throughout Kenya.