With Nakumatt exit, foreign retailers in fight for your X-mas shopping basket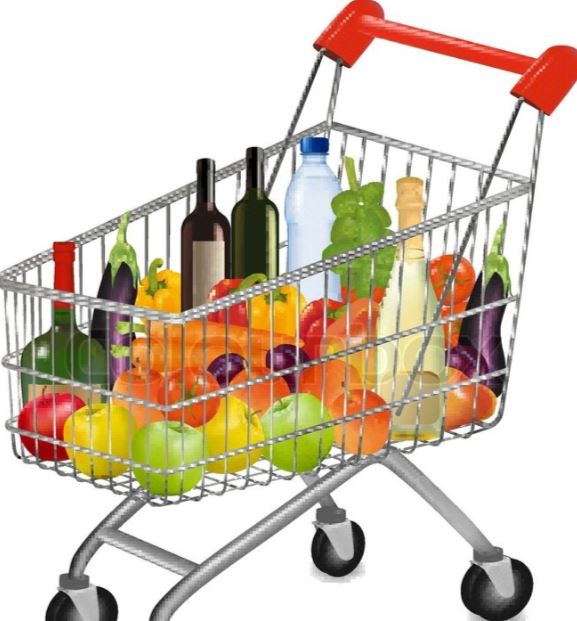 The typical Kenyan Christmas, regardless of religion or creed, is dressed, drunk and eaten from the isles of shopping malls and supermarkets.
Shortly thereafter, the sobering reality of January still happens at the counters of supermarkets as children head back to school and stockpiling for the long month.
While the culture has stuck, the players have drastically changed. Nakumatt, whose elephant logo virtually owned the shopping trolley, has been pushed over as global retailers come in.
Kenyan families may be the biggest beneficiaries in this shift as the supermarkets fight to reward customers, offer discounts and bargain themselves out in competitive pricing.
"We are predicting a 30 per cent festive season sales growth this year, attributed to growing consumer confidence and renewed marketing energy from leading brands," Tusker Mattresses Group Managing Director Dan Githua told Weekend Business.
What happened to Karen Provisional Store, which has since been compelled to open a modern branch in the neighbourhood, has been the story of drastic changes that have reshaped the shopping sphere.
The family-owned store that was set up in the colonial days for a longtime enjoyed a monopoly as the upmarket residential area's premier supermarket for a sparsely populated community.
But in the last couple of years, the Karen suburb has been slowly changing, with the dualling of Ngong and Lang'ata roads and increased investments in commercial spaces, making it the new battlefield for supermarkets.
Carrefour set up its initial store at The Hub and has recently taken over several spaces previously occupied by Nakumatt at the Junction and Galleria Mall.
All are within a six-kilometre radius of the Karen dukas where Food Plus (Chadarana) has a branch and recently opened another at The Well mall, right opposite the Galleria.
Tuskys has also taken over the space previously occupied by Nakumatt at the Karen Cross Roads, just a stone's throw away from the Karen shopping centre.
Game will be the latest addition ahead of the Christmas shopping season and is scheduled to open its second branch at the Karen Waterfront this month, bringing the number of supermarkets to nine in Karen area.
Sophisticated
"The modern shopper is more discerning and sophisticated hence as a mall we take a holistic approach to providing for our clients' needs," said Karen Waterfront Director David Muguku.
The Waterfront is the biggest mall in the area and the second-largest in Nairobi, with more than 200,000 square feet of letting space.
The situation is replicated across most areas of Nairobi, where foreign supermarkets are making a killing out of the carcass of Nakumatt.
The retail sector has over the past two years witnessed a remarkable change pitting the remaining local players against the foreign brands.
Botswana retailer Choppies has set up 10 stores in Kenya including the most recent one at Signature Mall in Mlolongo, Machakos County. The retailer says it plans to open five more across the country although the parent firm has hit regulatory challenges back home over releasing of financial results for the year.
Carrefour, the French global chain store franchise held by Dubai's Majid Al Futtaim, entered the market as an elegant brand seeking premium customers.
The retailer set up two stores, at The Hub in Karen and at Two Rivers, located at the diplomatic blue zone that hosts the biggest concentration of various embassies and the United Nations complex.
However, once Nakumatt was out of the equation, the supermarket chain saw opportunity in high-traffic middle class shopping including setting up at Thika Road Mall, The Junction and Sarit Centre.
It even plans to open its first Carrefour Market, its supermarket format, at the Village Market in December.
December is poised for an even bigger foreign invasion with the landing of discount supermarket Shoprite, which has a Sh103 billion (R145.3 billion) yearly turnover.
The South African discount store and the continent's largest retailer is set to open its first stores in December just in time for the boom in Christmas shopping. Shoprite plans to open four stores in Kenya in its planned entry into East Africa's biggest economy.
"We are having a soft opening on December 13, and hope to showcase our brand to the Kenyan consumer. The next store will follow towards mid-March and then we have a further two stores opening towards the middle of the year," said Shoprite Director Gerhard Fritz.
With so much at stake, billions have been sunk in expansion drives, acquiring locations vacated by Nakumatt and Uchumi supermarkets and more money is now being thrown at promotions, discounts and reward schemes to control your shopping basket.
Tuskys, which now holds the biggest portfolio of outlets at 56, says it is unfazed by the competition but, like its local peers, it has been aggressively setting up shop on more locations and spending money in popularity campaigns to guard its market share.
"We do not have to talk about others, we have a good strategy and are well aligned for business," said Mr Githua in an earlier interview.
In August, Tuskys launched a promotion which, it said, booked sales worth more than Sh430 million in two weeks.
The retail chain also launched a clothing line, Mavazi Lifestyle, and on Friday unveiled a 10-week festive season customer reward programme dubbed the Tuskys Christmas Deals Poa campaign.
In conjunction with Safaricom and Coca-Cola among 44 leading suppliers, the campaign will feature a customer rewards basket worth more than Sh50 million, with 38 vehicles to be won across the retailer's network in Kenya.
Tuskys sees its edge in partnering with local suppliers and manufacturers, some of whom cannot cut it into the established global supply chains.
"Compared to multinational counterparts, local manufacturers and entrepreneurs have now taken pride of place as the leading suppliers to the retail sector. Such local manufacturers have successfully managed to edge out their international counterparts by delivering quality products to the market," Githua said.
He said the firm's network expansion efforts, including venturing upmarket with the recent opening of a branch in Karen, had also served to accelerate the firm's growth.
Naivas Supermarket, which currently has 47 outlets, is also on the onslaught and set up shop in Likoni, Mombasa, last week.
Chief Operating Officer Willy Kimani says another outlet will be set up in Mwembe Tayari, also in Mombasa, and the Spa Mall on Thika road.
"We are absolutely okay with our cash flow and are not stretched by the investments," he said when asked how far the capital-intensive expansion will spread their cash.
Mr Kimani said the retailer will aggressively guard and grow its market share with a card reward scheme, competitive pricing and sales promotions during the festive season.
He said that while deep-pocketed foreigners have come swooping for the opportunity provided by Nakumatt's exit, they are no match for his outfit.
"We respect the new players who have brought in fresh thinking, we have learned from them, they have learned a lot from us," he said.
"But we cannot be challenged in terms of understanding the market and what we offer consumers," said the Naivas boss.
Shoprite's Fritz is under no illusion that breaking into the market will come easy. He says they are willing to learn the ropes and gradually expand their footprint. "So far we have not experienced many problems and we are trying our best to understand the local conditions," he said.
Catch up
However the new players can quickly catch up given the ubiquitous use of technology and shift by the youth to online shopping, whose resources are available to all players.
A recent report by researchers Nielsen on retail consumer confidence indicated that a quarter of Kenyans used social media to find out about brands.
It further predicted that in the future, retailers and traders will have to ride on innovation to fulfill the need for convenience by consumers.
Githua says adoption of technology-based payment solutions, such as Safaricom's Lipa na Mpesa, debit and credit cards has also grown significantly with more than 45 per cent of transactions now powered by such solutions.
For the local players, the trick may lie in expanding their portfolio like Tuskys' venture into clothing market.
However, while premium shopping experience is dominated by the big names, the ever-expanding Tier II players are also making a name for themselves.
Tumaini Supermarket, Eastmatt and Claeanshelf have found their niche in Nairobi's residential estates to lay claim to a share of the Christmas craze.