Coast counties angle to buy Kenya Meat Commission- Kibarani Plant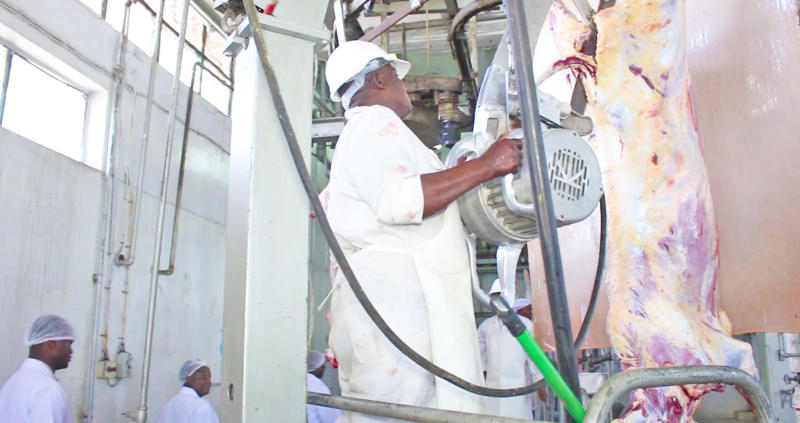 MOMBASA, KENYA: The County Government of Mombasa is fronting for the purchase of the Kenya Meat Commission (KMC) Kibarani Slaughter house by the Jumuiya Ya Kaunti Za Pwani (JKP) bloc.
According to Mombasa County Executive for Agriculture, Livestock and Fisheries, Hassan Mwamtoa, the County Government of Mombasa will be tabling the takeover bid to JKP as part of the Coastal region efforts to harness potential in the livestock sub sector.
''We are looking at the possibilities of taking over the KMC Kibarani plant which is within Mombasa County. We are keen to have all the six counties come onboard as we make the request to purchase and fully own the KMC plant ,'' Mwamtoa said.
He said that all the six counties of Mombasa, Kwale, Lamu, Kilifi, Tana River and Taita Taveta will be expected to provide the much needed raw material from livestock farmers for the proposed regional slaughter house.
He added that Mombasa County's location near the Port makes it ideal for exporting meat and its products after value addition.
''We are confident that during the forthcoming Pre- Blue Economy Conference slated for Malindi later next week, where all the six counties will be present, deliberations on possibilities of KMC takeover will be discussed,'' Mwamtoa added.
KMC is one of the 26 state parastatals earmarked for sale by the Privatisation Commission to help raise funds to support the national budget.
The Privatisation Commission under the Privatisation Act 2005, has been mandated to sell 26 poorly performing state corporations to cut down government spending.