Private equity eyes region with Sh16b war chest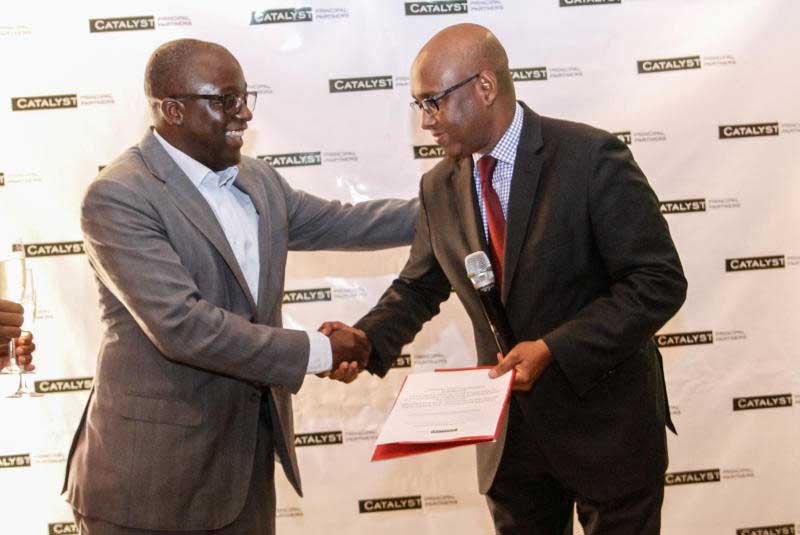 A regional-based private equity firm has raised Sh15.5 billion ($155 million) in capital commitments from international and regional investors in its second round of funding.
The new fund by Catalyst Principal Partners will focus on Kenya, Uganda, Tanzania, Ethiopia, Zambia, Rwanda and the Democratic Republic of Congo.
Dubbed Catalyst Fund II, the firm said it would invest about Sh750 million ($7.5 million) and Sh2.25 billion ($22.5 million) in emerging mid-market players within Eastern Africa, across key growth sector addressing the demands of aspirational consumers.
Catalyst Principal Partners said the affirmation has strengthened its position as East Africa's key private equity fund "with the largest pool of funds under management among its peers."
The firm said that 80 per cent of the international institutional investors in "Catalyst II" had invested in the first fund that raised Sh12.5 billion ($125 million) in 2009.
The first fund was invested in nine firms in Kenya, Tanzania and Ethiopia with interests in manufacturing, healthcare, technology and financial services.
Catalyst increased investment commitments from its existing investors by over 30 per cent while attracting capital from new international and regional investors, including local pension funds and family offices.
Catalyst Chief Executive Officer Paul Kavuma termed the increased investment by International Institutional investors as a mark of confidence in the economic potential of the East African region.
Kavuma noted that increased interest in the region is largely driven by policy reform, investment in infrastructure as well as regional integration and harmonization.
"Catalyst largely focuses on emerging and mid-sized companies with strong growth and profitability prospects," said Kavuma.
"Increasing appetite from both international and regional investors in the private equity asset class, is an indication that East Africa not only presents an attractive investable opportunity but that private equity offers a credible and innovative funding solution for ambitious companies and aspirational entrepreneurs seeking tailored risk capital to support growth and improve performance."
East African Community and Regional Development Cabinet Secretary Adan Mohamed said the region's private equity sub-sector has shown significant growth over the years with more firms expressing interest in the development of regional economies. He was presiding over the close of the second fund.
"It is also noteworthy that regional investors including pension funds account for close to 20 per cent of the commitments made under Catalyst Fund II, a clear indicator that not only can the region absorb funds and secure a return in investment, but that the region can also raise funds towards its own development," he said.
The CS said the State would continue to undertake reforms aimed at improving the local business environment.
He said Kenya would enter into trade agreements and blocs that expand the market for local companies such as the Africa Continental Free Trade Area pact signed earlier this year by 44 countries, creating a wider market of more than 1.2 billion people with a combined GDP of Sh219 trillion.