Rotich issues guidelines on presidential directive to freeze new projects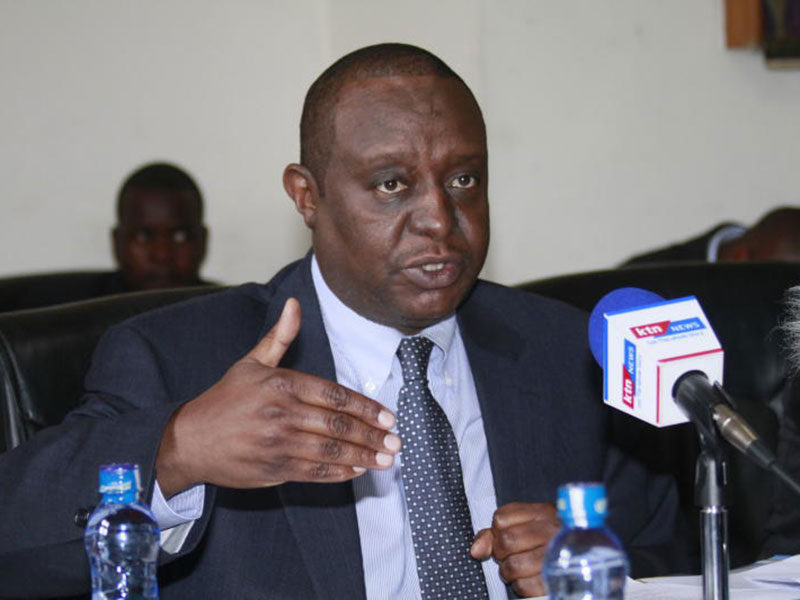 The National Treasury has frozen any new projects until the ongoing ones are completed.
Cabinet Secretary Henry Rotich, who issued the circular, said the order would affect both the national and county governments.
The directive comes three months after President Uhuru Kenyatta ordered all Government officers not to initiate any new projects until ongoing ones and those that had stalled were complete, to save public resources.
Mr Rotich's order is likely to spark a row with county governments, which are fighting to be independent.
"Given the presidential directive, all Government accounting officers must ensure all ongoing projects are completed before initiating new ones and sanctioning of new projects must receive express authority from the National Treasury," he said.
The circular dated October 29 is copied to Cabinet secretaries, governors, principal secretaries, Head of the Civil Service Joseph Kinyua, Attorney General Paul Kihara, Council of Governors Chief Executive Jacqueline Mogeni and the National Land Commission.
"Accordingly, the National Treasury's authority to sanction new projects in accomplishment of Vision 2030 and the Government's Big 4 Agenda must be demand driven and be of priority to Kenyans," said Rotich.
Public participation
The CS said this would also ensure that there was public participation so that only sustainable projects were initiated.
In July, Uhuru warned all accounting officers that they would be held responsible if they sanctioned new projects without the express authority of the National Treasury.
"There will be no new projects that will be embarked on until you complete those that are ongoing," said the President in Nairobi during a meeting that had brought together all Government accounting officers including PSs, parastatal heads, vice chancellors of public universities and chairmen of State corporations. The President said only those projects aligned to the Big Four agenda would be exempted from the freeze. But even then, there must be a written authorisation from Treasury.