Logistics hiccups delay KenGen's Olkaria V geothermal power plant
NEWS
By Lee Mwiti | Nov 3rd 2018 | 2 min read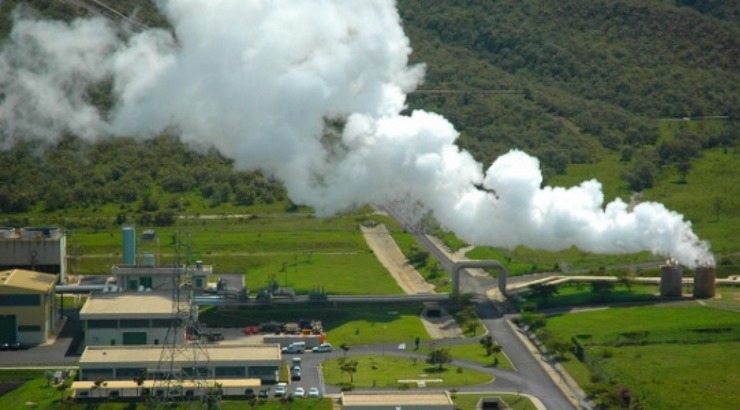 Kenya Electricity Generating Company (KenGen) has fallen behind the target of completing its flagship project, the Olkaria V geothermal power plant.
The project, which is scheduled to be completed in June 2019, is now at 74 per cent. This is against an initial target of 84 per cent, with the KenGen top management blaming the delay on logistical difficulties while importing and transporting heavy capital equipment to the site.
The Olkaria V plant is being constructed at a cost of $450 million (Sh45.9 billion) with financial assistance from Japan International Cooperation Agency.
KenGen Managing Director Rebecca Miano cited some recent reforms by the State in cargo importation at the port of Mombasa, and subsequent transport to the hinterland, as the reasons why the power generator was finding it hard to get some of its equipment from overseas on time.
"The logistics are a challenge. For example we have just imported two powerful generators, each weighing 34,000 tonnes from the Czech Republic that are going to power the plant. Getting them from Mombasa port to Olkaria took 19 days, which has delayed their installation," said Ms Miano during a media tour of the project in Naivasha. She said port congestion and long inspection processes are an added headache.
The State's directive that all local importers ferry cargo from the port to Nairobi through the Standard Gauge Railway has created another logistical problem for the power generator.
Heavy rains
This is due to the bottlenecks associated with collecting the imported equipment from Nairobi's inland container depot in Embakasi, and again hiring trucks to ferry it to the Naivasha site.
KenGen is also having to cope with bad weather, especially heavy rains that create huge gorges on the roads, making transport to the site difficult.
"We have to fill these gorges before proceeding with the construction," Miano said. This notwithstanding, the commissioning of Olkaria V will lead to 699MW total installed geothermal power.