Uhuru now goes after property owners in tax war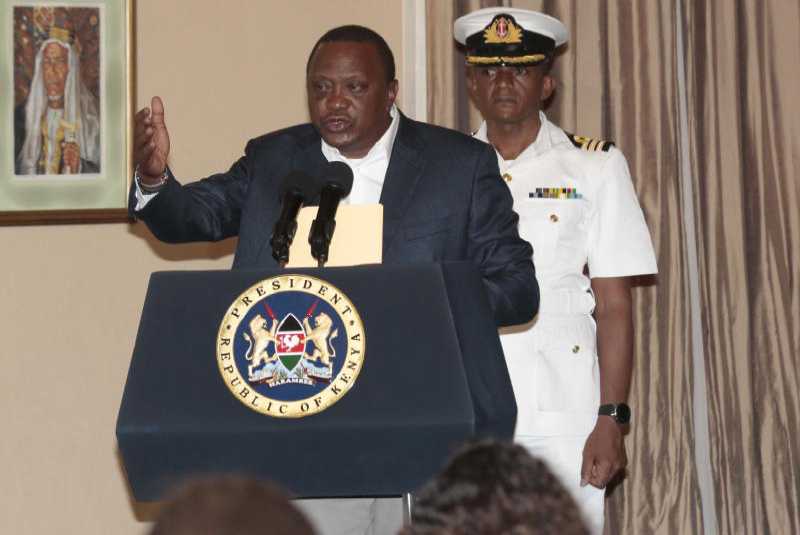 The Government is developing a digital database of all property owners in the country and their respective holdings in a bid to net more tax cheats.
President Uhuru Kenyatta yesterday revealed that the government has been mapping and indexing all private and public property in the country using satellite imagery.
"We have begun mapping the country from a geospatial point of view and the exercise will be conducted in all counties," said Uhuru during a breakfast with the private sector at State House, Nairobi.
The mapping is expected to identify property owners who do not pay the required land rates and property taxes to boost revenue collection.
"We have completed the exercise in Nairobi and we will be releasing the results soon," he said.
"Already from Nairobi, we have identified that only 150,000 property owners out of 1.5 million pay their land rates. This means only a small portion of people shoulder the tax burden yet demand for services."
Land rate payments form a large part of the revenue stream counties collect alongside other payments such as business permits, parking fees and entertainment levies.
In Nairobi, for example, land rates paid to the City County in the 2016-2017 financial year accounted for 18 per cent (Sh1.98 billion) of the Sh11 billion revenue generated.
"Land rates have persistently been the largest revenue stream, generating Sh10.2 billion over the last four financial years," says Nairobi County in the 2018 County Fiscal Strategy Paper.
This means the county is losing tens of billions of shillings each year in unpaid rates which the Government is now looking to tap.
The database will contain details of all property owners and will be linked to records at the lands registry as well as the respective owners' iTax profiles at the Kenya Revenue Authority, KRA.