New 310MW wind power project promises drop in electricity cost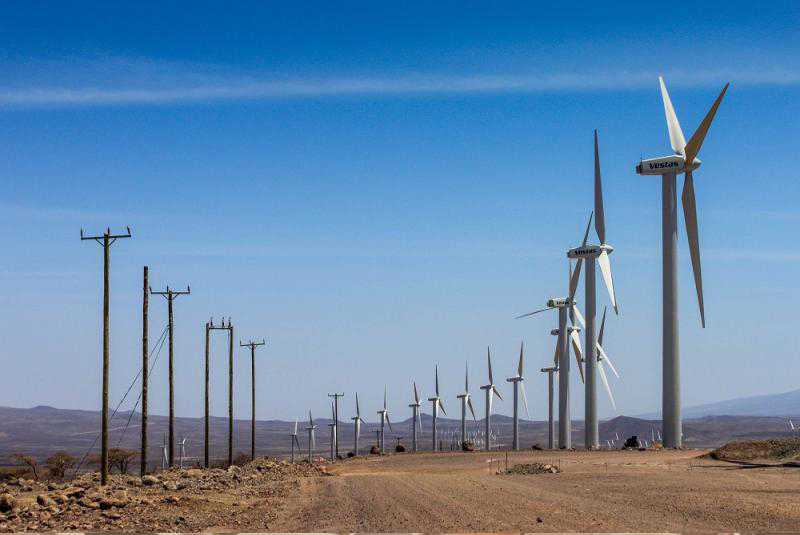 Kenyans could start paying lower electricity costs after the expected addition of 310 megawatts of cheaper renewable energy to the national grid.
President Uhuru Kenyatta has also ordered power utility firms to lower costs to enable small and medium enterprises grow.
The activation of the Lake Turkana Wind Power project, one of the largest wind farm in Africa, will boost Kenya's ambitions of becoming a global leader in renewable energy.
The completion of the wind power project comes after nearly two years of delays that have cost taxpayers billions of shillings in fines.
"From September 24, Lake Turkana has been hot commissioning... which means the installed turbines that were ready from January being put on the grid one by one," explained Rizwan Fazal, the director of the power consortium.
The project, located in northern Kenya's Loiyangalani area, Marsabit County, has 365 wind turbines, each with a capacity of 850kw, which the company said would all be loaded to the national grid by next week.
"Last night, we added 186MW from 233 turbines," explained Mr Fazal. "All of it will be on stream by the end of the month."
The additional energy will push up the total installed capacity in Kenya from 2,339MW to 2,649MW.
The 2018 edition of the Kenya Economic Survey gives the country's total installed capacity at 2,339MW.
The Government said the plant, set for commission by the President in the coming days, will reduce the cost of electricity as the country retires expensive diesel-generated power with the renewable energy.
"With the rise of the price of fuel you would automatically expect to see the fuel cost charge going up, but with the injection of power from this line, which is roughly 350MW, it means from the current 700 MW diesel power use we will hardly be running on 200 MW of diesel," explained Energy CS Charles Keter during the pre-commissioning of the facility last month.
According to the Kenya National Bureau of Statistics, the country's power generation mix currently consists of 826MW from hydroelectricity, 807MW from thermal sources and 652MW from geothermal wells.
Electricity from wind and solar have remained at a low of 26MW and 0.7MW respectively.
Increased power supply will see costly thermal plants edged out, thus reducing fuel costs on electricity bills.
The contractors had committed to have the line ready by end of this September. The firm might pay penalties due to the delay.