Road cargo haulage from Mombasa now overtook SGR freight service late September, report reveals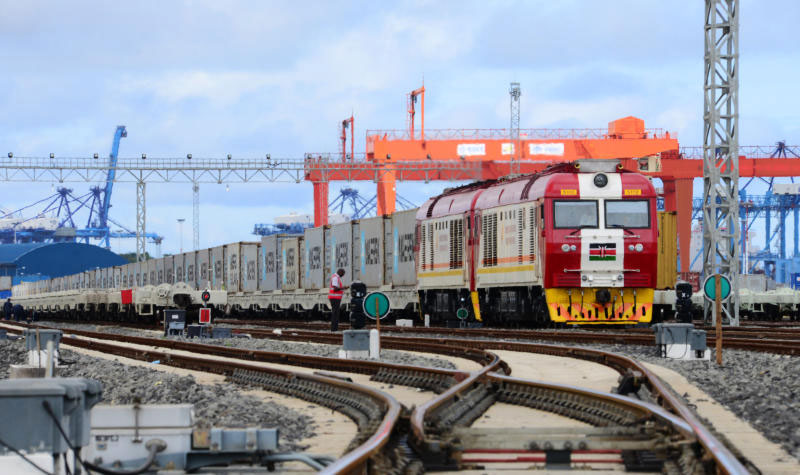 Container deliveries from the port of Mombasa by road last week surpassed those evacuated by the Standard Gauge Railway freight service.
Some 6,519 twenty foot equivalent (TEUs) were transported by road compared to 4,494 TEUs on the railway.
Kenya Ports Authority (KPA) has reported in its latest bulletin that 7,221 TEUs (empty) were loaded on ships for export compared to 3,924 TEUs (full).
It is unclear why road haulage accounted for the greater fraction of cargo from Nairobi and the statistics provided by KPA do not involve a month-by-month comparison between rail and road transport.
However, haulage by the train service has been beset by storage problems at the Inland Container Depot in Embakasi, Nairobi.
Last week's announcement of a 14-day waiver for storage charges for long stay containers at the port and the depot in Nairobi was welcomed by importers.
"The announcement was meant to entice importers to pick up their cargo which was fast approaching capacity," KPA said in a statement.
It said the Mombasa container terminals had received 10,816 TEUs imports by September 26.
"The inland container depot in Nairobi had recorded 4,285 TEUs imports after delivering another 4,227 TEUs, leaving a balance of 10,221 TEUs," KPA added.
The depot received 241 TEUs exports, delivered another 265 TEUs leaving a balance of 72 TEUs.
A total of 1,642 TEUs (empty) were received in Nairobi while 1,379 TEUs were delivered, leaving a balance of 828 TEUs.
Import container population breakdown at the port showed that locally-bound containers recorded 5,975 TEUs, an equivalent of 55.24 per cent while transit-bound containers recorded 4,841 TEUs.
''Uganda commanded the lion's share accounting for 3,926 TEUs, an equivalent of 81.09 per cent while Democratic Republic of Congo came at a distant second with 323 TEUs,'' the authority said.
Other transit destinations included Tanzania, which accounted for 299 TEUs, South Sudan with 148 TEUs, and Rwanda with 93 TEUs as Burundi and Somalia accounted for 12 TEUs and 37 TEUs respectively.