Regional forum seeks to promote best practices in procurement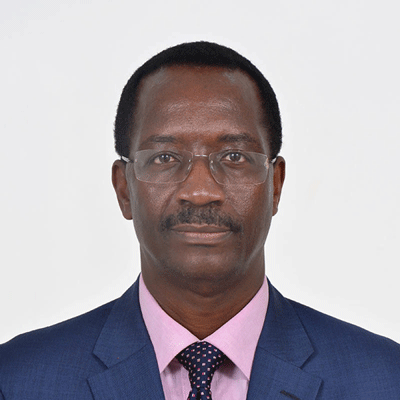 The quest to supply quality goods and services has pushed organisations to adapt progressive management practices in procurement and supply chain processes. Essentially, the quality considerations that have been built into the procurement process are designed to ensure price and technical specifications are aligned to enhance quality and sustainability.
This will be a key area for discussion for members of the Kenya Institute of Supplies Management (KISM) and similar organisations in other jurisdictions during the ninth regional conference on procurement in Kigali, Rwanda in November.
The conference, themed "Revolutionising Quality Management in Supply Chains in the 21st Century", provides a platform for review of current quality management practices. Keynote speakers drawn from the region will include seasoned practitioners as well as researchers who are expected to shed light on a host of issues.
Traditionally, the regional conference has been organised in partnership with professional bodies in the region and in collaboration with the International Federation of Purchasing and Supply Management to address issues relevant to stakeholders, thus providing a platform for practitioners to benefit from the exchange of ideas.
Interventions
Some of the issues that have occupied the minds of professionals are how and when to implement interventions that promote quality management in the supply chain. Experts will undoubtedly be keen to debate if newly-enacted laws and regulations have adequately provided an enabling framework for the provision for quality services by professionals in the supply chain processes.
Different countries in the region have enacted different pieces of legislation to streamline the procurement process and views from their experts on how these laws have impacted on the supply chain process will be particularly illuminating.
In Kenya for instance, laws that seek to promote equity in accessing government tenders are underpined by the Access to Government Procurement Opportunities initiative and require that 30 per cent of public goods and services be provided by special interest groups. But does limiting the supply of goods and services to these special interest groups — women, persons with disability and youth — have an impact on quality? And if so, to what extent? Discussion on issues such as this can provide procurement professionals with an opportunity to get fresh insights from counterparts who have have implement similar initiatives.
One of the conference objectives will be to promote collaboration between procurement practice and research — participants at the forum will be keen to know to what extent research informs the decision-making process. And if it plays a significant role, what is the quality of this research.
Useful insights
For KISM, which is involved in developing the curriculum for trainees in the exams it administers in Kenya, this discussion will provide useful insights about the quality of research produced by local analysts. Similarly procurement professionals from other regions will be looking to benefit from the learning from their Kenyan counterparts.
A significant take-away for participants in the Kigali forum should be how reviewed management practices have contributed to enhancing quality in the provision of goods and services in the public sector. What has been the impact of reviewing management practices and how have these outcomes increased efficiency in supply chain management?
Procurement experts must be able to assess the outcomes that emerge from policy changes engineered by regulators. These changes can provide areas for enlightened discourse.
Past regional conferences held in different East African capitals invariably revolved around varied themes to widen the scope of topics covered. In 2016, for instance, the conference focused on "Optimising Procurement and Managing Change", and was organised in partnership with the Institute of Procurement Professionals of Uganda.
It drew participants from across the region who discussed how best to cascade and distill best practices among professionals.
The 2015 conference in Dar es Salaam focused on "Procurement Transformation for Regional Development". It was organised with support from the Purchasing and Supplies Technicians and Practitioners Board of Tanzania and dwelt on restructuring for better service delivery.
Samsung forecasts record profits
Samsung Electronics expects to post record operating profit in the third quarter, helped by strong demand for its memory chips.