Businessman Don Bosco arrives home after five-year custody in Tanzania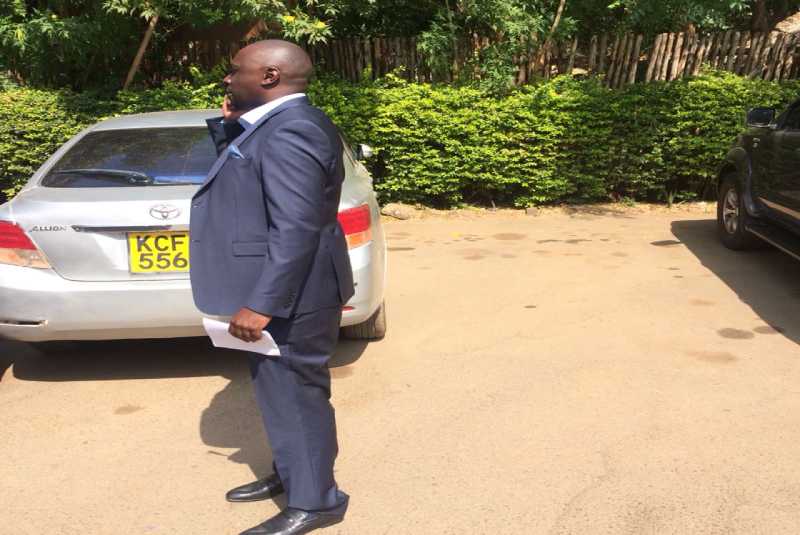 Kenyan businessman-cum-politician Don Bosco Gichana has returned home after a five-and-a-half stay in police custody in Arusha.
His relatives on Monday evening posted pictures on social media of a joyful Gichana being cleared at the Namanga border.
On Tuesday morning, one of the family members told the Standard on the phone Gichana arrived in Nairobi and was enjoying a meal with his family in Kitengela.
On September 28, his family deposited Tsh300 million to the Tanzania Revenue Collection Account in Arusha.
A week ago, the Arusha court fined Gichana Tsh300,000,000 (Ksh15 million) after pleading guilty to charges of money laundering and fraud.
He was sentenced in a plea-bargain deal where he pleaded guilty to conspiracy to commit crime related to money laundering. Gichana negotiated for lesser sentence of five years in prison, which he has served.
He committed the crime between 2008 and 2010, when he filed false tax returns electronically to the US State Department of Treasury internal revenue service. Gichana used the names Dale Houston, Herbert Breneman and Syron Hess.
He sent a written message during his mother's funeral three years after which politicians urged the Kenyan government to intervene.
Kapseret MP Oscar Sudi, who is Gichana's in-law, called for calm and patience.
He visited Gichana's family in Kisii on Sunday. Less than 24 hours later, Gichana was released and allowed to travel.
Gichana, a one-time close ally of Fidel Odinga, Nasa leader Raila Odinga's deceased son, unsuccessfully vied for the Kitutu Chache Parliamentary seat and lost to Richard Onyonka.