Safaricom shares fall after new tax sets in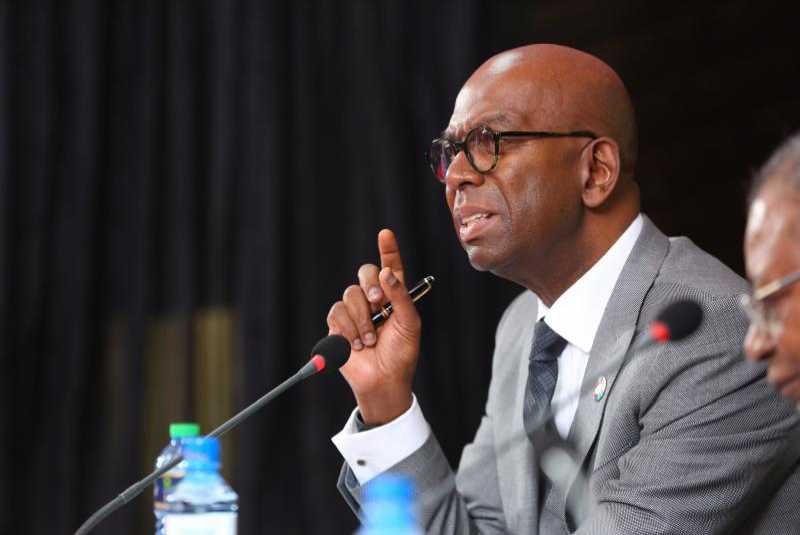 Safaricom lost more than Sh70 billion in value as soon as the controversial Finance Bill was passed.
The Bill will see Kenyans pay more for internet and mobile money transfer - two of the biggest revenue streams for the giant firm.
The passing of the new taxation plan saw Safaricom shares drop to a 10-month low. For the first time, the Nairobi Securities Exchange's biggest counter was also the biggest loser.
The stock fell 6.6 per cent by close of business on Thursday to close at Sh24.75, with foreign investors fearing that further tax on internet and mobile money transfer would hurt the firm.
Only 5 per cent of the buyers were foreigners on the counter that traditionally attracts huge interest from abroad.
"The telco recorded the 10-month low as we waited for Parliament to vote on the President's memorandum on the Finance Bill," analyst at the Standard Investment Bank said.
The recommended taxes that come into effect immediately include 15 per cent excise duty on telephone and internet services, and 20 per cent excise duty on money transfer services.
Big provider
Safaricom is a big provider of both services, hence the instant impact on its valuation on the stock market.
Away from Safaricom, other counters on the stock market and the foreign exchange largely remained stable.
The Kenyan shilling was unchanged against the US dollar on Thursday, trading at 100.8 while little activity was reported in the stock market.
The Nairobi Securities Exchange's benchmark index fell 2.63 per cent points to close at 2,858.46, with analysts projecting that the fiscal policies would have a far-reaching effect on the investment environment.
According to economists, the full impact of the new tax measures has yet to be felt as consumers weigh their spending options.
The price of almost all major consumer products, transport and basic commodities are expected to go up following the eight per cent value added tax on petroleum products.
The new tax proposals are also expected to have a significant impact on the business environment, with analysts projecting depressed demand following increased levies on fuel and money transfer services.
Reuters news agency reported that the Kenyan shilling was expected to strengthen amid thin import demand.