Kenya's push for quick regional tariff review hits a wall
NEWS
By Lee Mwiti | Sep 14th 2018 | 2 min read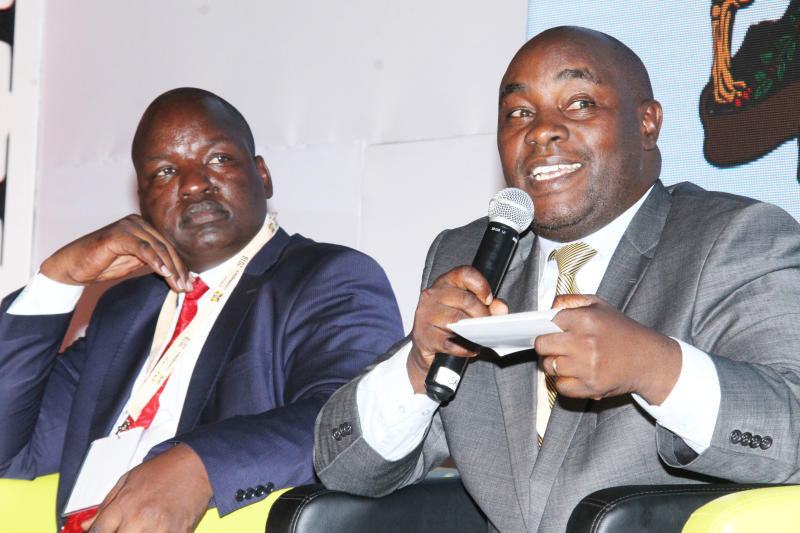 Kenya will have to wait longer for the East African Community (EAC) to make the much-awaited review of the Common External Tariff (CET).
This is as negotiations between member States drag on.
Kenya, which since September last year has been pushing hard to have the review fast-tracked, will have to wait for an indefinite period, as Uganda and Tanzania ask for more time to access the impact of such a review on their local economies.
Export Promotion Council (EPC) Chief Executive Peter Biwott said the review request at the hands of the EAC secretariat would have happened last September but States are holding back and asking for more time to study its impact.
"I believe no country in the region is opposed to reviewing CET and making it more accommodative. But we have regional finance ministers who are asking for more time and that is what is dragging the negotiations," said Mr Biwott yesterday at the sidelines of the Intra-Africa Trade conference in Nairobi.
In 2005, when EAC countries adopted a Customs Union, they committed themselves to the current CET, which Kenya is now demanding to be reviewed.
The CET comprises of a triple band structure where raw materials and capital goods traded among EAC countries do not attract any tax.
The second structure is where intermediate goods used to process a final product for example sugar that is used to produce final products such as confectioneries attract a 10 per cent levy.
Final products
The third structure is where the final, manufactured products that are traded among the countries attract a 25 per cent levy.
But Kenya is now pushing for a fourth structure in the tax band, where final products produced through raw materials imported from foreign markets outside the EAC domain are treated in the same way as final products manufactured using local raw materials.
That is subjected to a 25 per cent tariff, instead of the current 30 per cent tariff it attracts.