Lamu gets additional daily flights from Mombasa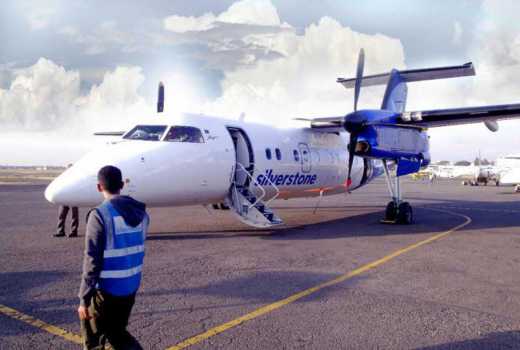 Lamu Island has got an additional daily flight from Nairobi's Wilson Airport via the Moi International Airport in Mombasa.
Through Silverstone Air, the flight will leave Wilson Airport at 9.30am to touch down in Lamu at 11am after a stop in Mombasa.
"Lamu continues to be an important destination for Silverstone. We have another flight that flies via Malindi to Lamu," Silverstone Air Sales Manager Patrick Oketch.
"The new Wilson-Mombasa-Lamu route comes at a time of great interest as we seek to be a catalyst in the growth of a new Lamu."
The introduction of the new services by the low-cost carrier comes less than a fortnight after Silverstone Air launched early morning flights from Mombasa to Wilson Airport on a daily basis.
Elsewhere, tourism stakeholders have lauded the planned introduction of direct flights between Doha, Qatar and Mombasa effective December 11, 2018.
Diani Reef Beach Resort and Spa Managing Director Bobby Kamani said the new service will help open up the Coast to international holidaymakers.
"In addition to direct flights from Nairobi to New York later in October, we can now look forward to the new launch of Qatar Airways' new sector from December," he said.
Mr Kamani said the Coast would benefit from travellers coming from Doha and other cities connected by Qatar Airways.
More opportunities
The founder of the Pride Inn Group of Hotels, Hasnain Noorani, said Qatar Airways' flights to Mombasa will be a game changer for the tourism industry, while Kenya Tourism Board Chairman Jimi Kariuki said direct flights will open up more opportunities for the Coast region.
Qatar Airways Group Chief Executive Akbar al-Baker on Monday announced the airline will commence flights on the Mombasa route on December 11. Qatar Airways first started flying to Nairobi in November 2005.