Lobby opposes State plan to hike Sacco deposit tax
NEWS
By Lee Mwiti | Sep 6th 2018 | 2 min read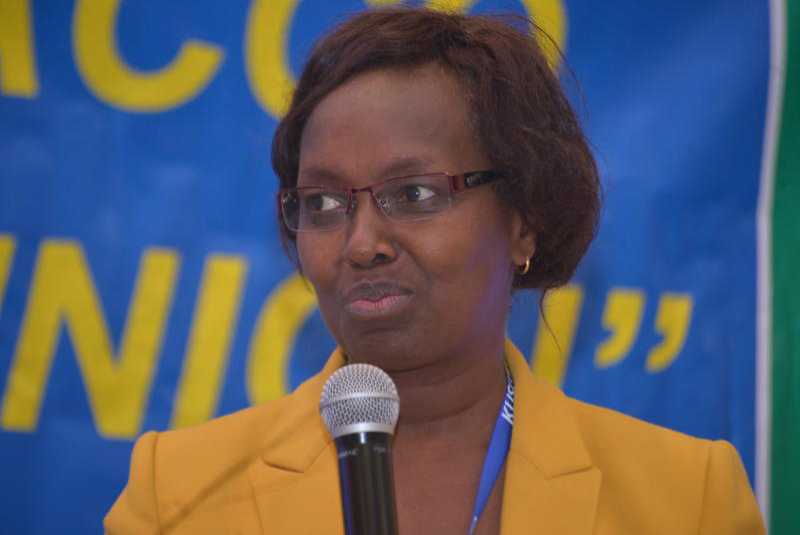 Saccos have opposed the Government's plan to hike a levy on member's deposits.
The Sacco Deposit Levy (Amendment) Order 2018, which is being pushed by the National Treasury, proposes to increase the Sacco Societies Deposit Levy rate from 0.1 per cent to 0.125 per cent.
The levy is then supposed to go up progressively to 0.15 per cent next year and 0.175 per cent in 2022 and beyond.
According to Commissioner for Cooperatives Mary Mungai, the increase in the levy is expected to fund the cooperative movement's regulator, the Sacco Societies Regulatory Authority (Sasra).
Sacco-held deposits fund 60 per cent of Sasra's annual budget while the other 40 per cent comes from the exchequer.
The intended increase in the deposit levy intends to ensure that Sasra is fully funded by sacco members' deposits.
"The Treasury policy on funding semi-autonomous agencies requires that the Government funds the agencies during their first three years and that the businesses being regulated fund the agencies from the fourth year onwards through levies and fees," said Ms Mungai in an interview.
The other argument being given by Treasury is that the growth in licensed saccos from 98 in 2011 to 176 in 2016 had increased pressure on Sasra's resources.
Mungai said the increase in the levy was necessary to ensure financial sustainability for the regulator to carry out its mandate effectively and efficiently.
Borrow less
But the sacco industry lobby, the Kenya Union of Savings and Credit Co-operatives (Kuscco), said the rise in the levy on deposits would lead to increased cost of borrowing, making it harder for sacco members holding low deposits to borrow at an affordable cost.
Kuscco Chairman George Magutu said the increase would see members borrow less and save less, which would be bad for the economy.
He said it would also lead to reduced capital adequacy ratio for saccos as they would aim to minimise the level of deposits on the specified day the levy is to be paid as that is the easiest way to reduce the levy payable.
"Sasra's argument that it needs to replace Government funding with levy funding is unfounded and has no legal backing," said Mr Magutu in a statement.
"All public agencies are entitled to Government funding and the Sacco Societies Act provides guidelines on the authority's financial management. Kuscco does not accept that the Government plans to withdraw this funding."
According to figures from Sasra, saccos hold Sh307 billion in members' deposits.
They also have an asset base of Sh442.9 billion and an estimated 3.6 million members.