CEO of Kenya's Arm Cement to quit but remain board member
NEWS
By Reuters | Aug 17th 2018 | 2 min read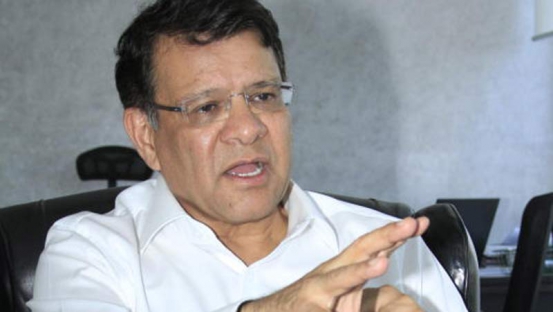 Arm Cement's chief executive said on Thursday he planned to leave his post as part of a shake-up at the Kenyan cement maker, but would stay on as a board member.
"As founder shareholder and entrepreneur, I will be an active Board member and support the incoming CEO and the management team in strengthening stakeholder relationships with suppliers, customers and the Government in all the three East African countries where we operate," Pradeep Paunrana said.
The company, which was once Kenya's second-largest cement maker behind LafargeHolcim's Bamburi Cement, has seen its market share plunge to just 10 percent after the clinker plant it built in Tanzania in 2014 failed to generate income.
The 1.2 million metric tonne annual capacity plant in the northeast Tanzanian port of Tanga was hit by electricity rationing, inadequate coal supply and increased competition from firms like Nigeria's Dangote Cement.
Paunrana, whose family holds a 35 percent stake in ARM Cement, said vacating his post was also part of the company's plan to separate its management and board roles.
"As we now overcome the Tanzania specific challenges, I want to assure you all that I am as committed as ever before, to ensuring that we restore the financial health of the company," he said in a letter to shareholders and ARM staff.
In 2016, ARM Cement secured a $140 million investment from CDC Group. This year the British development finance institution added a further $4 million in short-term working capital.
"As we seek to recapitalise the company with long term debt and equity capital, the first step towards this goal is to ensure that investors see a thriving business that is being managed by a world class team," Paunrana said.
At close of trade on Nairobi Securities Exchange at 1300 GMT, ARM Cement was up 9.4 percent at 5.25 shillings.
Sleuths probe KRA man's Sh1b property
A top official at the Kenya Revenue Authority is in panic following the ongoing lifestyle audit and investigations by the Directorate of Criminal Inve