Most Kenyans struggle to meet living costs - Survey
NEWS
By Lee Mwiti | Aug 8th 2018 | 2 min read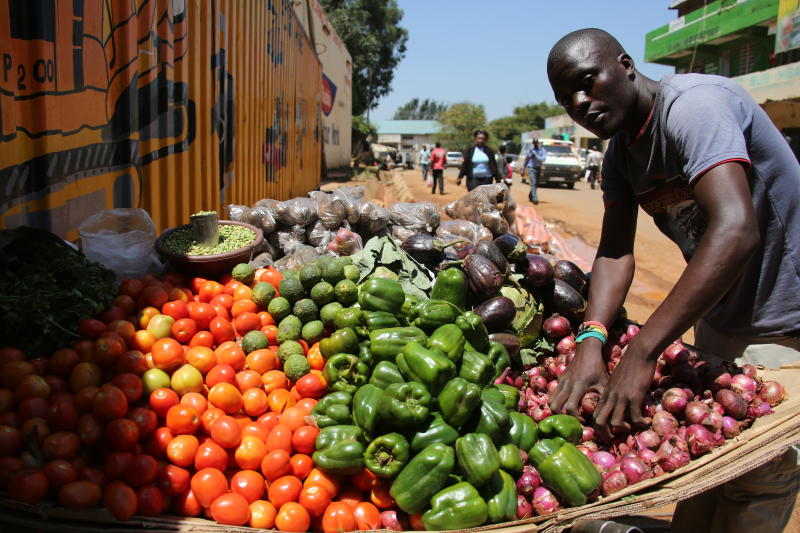 The majority of Kenyans have no spare money left to spend once they have met their essential living expenses such as food, clothing and children's education.
According to the latest Kenya Consumer Confidence Index (CCI) by Nielsen Holdings, a global performance management company, 71 per cent of Kenyans interviewed for the CCI score for the second quarter of 2018 said they had no spare cash after meeting their basic needs.
Of the 29 per cent who said they had some cash left, most used the money on improving their families' lifestyle such as buying furniture and electrical gadgets, before putting the rest into savings.
On savings, the CCI also found that Kenyans were struggling to set aside some cash.
When asked about the changes in their spending to save on household expenses, 66 per cent of the respondents said they had changed their spending habits compared to a similar period last year.
In terms of the actions they took in order to save money, 53 per cent said they spent less on home entertainment. This was followed by 49 per cent who took less time to holiday with their families.
There was also 44 per cent who spent less on new and expensive clothes and 39 per cent who delayed the replacement of major household items.
When asked about their biggest concern over the next six months, the highest number, at 16 per cent, cited food prices - more than the education and general welfare of their children, which came at 13 per cent.
State of economy
Only 11 per cent were worried about the state of the country's economy, while 12 per cent were worried about having a work and life balance.
Despite these observations, the Nielsen research noted that the CCI score showed an improvement of two points to 106 compared to the 104 score in the same quarter last year.
Nielsen Sub-Saharan Africa Managing Director Bryan Sun said the Kenyan economy had also experienced a renewed period of confidence and that it was projected to rebound to gross domestic product growth of 5.6 per cent in 2018 and 6.2 per cent in 2019.
Positive outlook
"That said, it has only resulted in a slightly more positive outlook in terms of Kenyan consumers' immediate-spending intentions, which has risen to 31 per cent of respondents interviewed, up from 27 per cent in Quarter One, who said now is a good time to purchase what they need," he said.
"This is also reflected in their job prospects, with only 44 per cent viewing them as good, a five point drop from the previous quarter, and 47 per cent considering it as bad," said Mr Sun.
The CCI also revealed that 69 per cent of Kenyans expected the state of their personal finances to be good over the next year, up by two points from the first quarter.
However, 23 per cent think their prospects are bad.