Samboja's government injects new money to revive tourism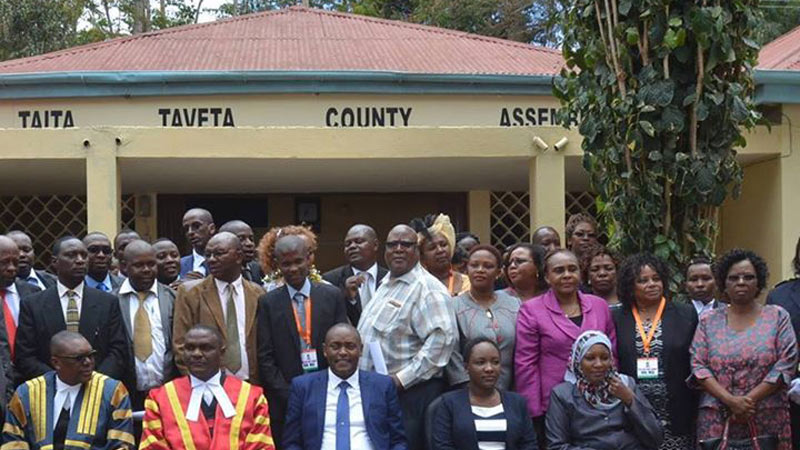 The County government has stepped up efforts to attract more tourists.
Taita Taveta has one of the largest wildlife ecosystems in East and Central Africa. It has two major parks; Tsavo East and West and also breathtaking sceneries.
County Executive Committee member for Trade, Tourism and Cooperative Development Getrude Shuwe said the administration had set aside more than Sh3 million this financial year for the rehabilitation of Kasigau Ward Community Bandas (lodges) in Voi.
"We are working together with the relevant stakeholders in protecting community land earmarked for this project, for the benefit of the whole community," added Ms Shuwe.
County Assembly Chief Whip Ibrahim Juma Mwambonu said the project would help revive tourism activities, besides offering jobs to the local community.
Unemployment
"The project will create wealth and tackle poverty and unemployment among local youth. I call upon residents and leaders to fully support the project," said Mwambonu, the Kasigau Ward MCA.
The county has also partnered with Tourism Finance Corporation (TFC) to set up eco-lodges.
The spectacular Wesu Rock in Taita hills is among the many attraction sites identified by TFC for ecotourism development.
Other ecotourism sites identified as development investment opportunities include Kasigau Hills Forest, Challa and Jipe lakes.
Shuwe and Mwambonu assured potential investors of full support from the county administration. "We are inviting investors to exploit the vast opportunities here," they said separately, adding that the county was internationally renowned for its resources.
TFC Senior Researcher Anderson Jumna said they had marketed the breathtaking Wesu Rock among other tourist attraction features in Taita Hills.