Kenyan tycoons now give way to foreign investors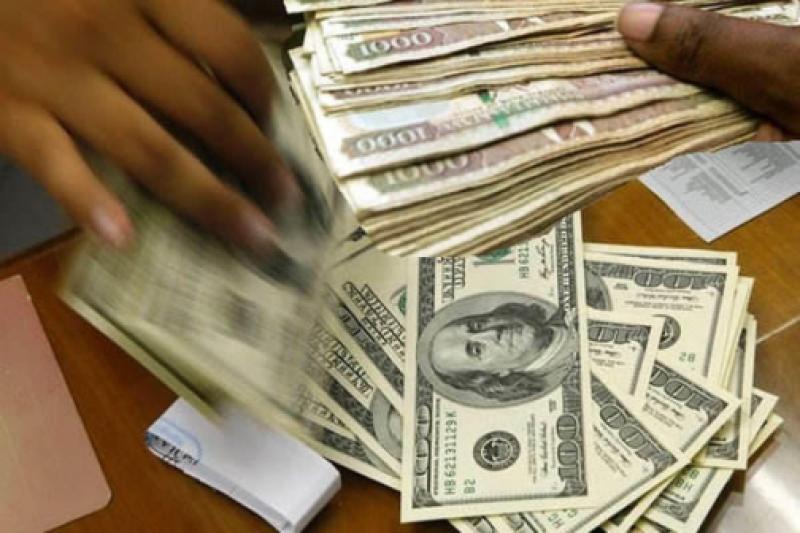 Long before the age of the internet drowned Kenya's deep pocketed lot in celebrity news and pop culture, a coterie of billionaires were household names and faces of private and State corporations.
But now, if you stop a young person in his 20s and ask about Peter Munga, who recently quit Equity Bank after 35-years, you are likely to attract blank stares.
Jimnah Mbaru is better known for his stab at Nairobi Governor's seat rather than revolutionising the Nairobi Securities Exchange from infancy, whose directorship he recently quit.
Zephaniah Mbugua, known to close friends at the festooned Muthaiga Golf Club as Zeph slipped off public view with TransCentury, one of the most aggressive investment firms that saw round corners with Government policy in sight.
Or Eddy Njoroge, who saw the market rise from the 2012 downturn and rally in 2015, walked out of the bourse he helped digitise, demutualise and rise to become the fourth-largest capital market on the continent after South Africa, Nigeria and Egypt.
He also oversaw the listing of KenGen in 2006, but retired in 2016 without much fanfare.
Perhaps Chris Kirubi's dalliance with the gig he ran as disk jockey at his Capital FM business has seen him popular with young people.
Kenya is witnessing an exit of old money well connected with the State and its business that for a long lived off entrenched nationalism to even keep the deep-pocketed South Africans at bay.
In its stead, Private Equity funds are inheriting the corporate corners as the grandfathers of capital fail to replace themselves with new money.
Among the Asian community where succession is a family affair, the ambition of new generation businessmen who took over from their fathers has unfurled edges that kept old money local.
Athi River Mining was the private business of H. J Paunrana family until it was not, with the entry of British Development Fund finance arm CDC and possibility of World Bank financing arm International Finance Corporation (IFC).
Apex Capital says that ARM Cement is in advanced talks with IFC to restructure its debt in a similar way the CDC came in and walked away with 42 per cent stake.
"This would see ARM pay off its commercial loans amounting to $120 million (Sh12 billion), taking up a single loan facility with IFC," Apex Capital said.
The debt-restructuring would not only lower ARM's interest expenses but also give it a longer and friendlier repayment structure.
Pradeep Paunrana who took over the business from his father saw the business grow from a fertiliser plant doing 500kgs of Dolmax Agricultural Lime per hour into a manufacture of paint, rubber, glass, ceramics, plastics, soaps and detergents and cement -- and expand into the region.
ARM Cement
Debt-fueled growth offered him bigger and more sophisticated grinding technology at its two grinding mills at the company's cement and clinker plant in Tanga where each produces 150 tonnes per hour.
But that came at a cost, capital paved way to ceding stake and as at 2017 when the firm issued shares to accommodate CDC.
In 2014, Amanat Investments, which is the Paunrana family investment vehicle, had 137 million shares or 28 per cent but when CDC joined in 2017, the same number of shares were equivalent to 14.32 per cent stake.
Pradeep held 89 million shares or 18 per cent stake but by last year, his stake had been diluted to 9.34 per cent for the same number of shares.
Nakumatt, another Asian business was at the cusp of being roped up by a private equity stake for 25 per cent after toying with opening up the business and even listing.
Like ARM, the descendants of Shahs ran huge debts in expansion binge that resulted in the receivership of the business that Hasmukh Shah started as Nakuru Mattresses.
Hasmukh's brother Mangalal Shah would later join him and take over when he went to London. Mangalal and his two sons Vimal and Atul who bought out Hasmukh would later expand to 63 stores before collapsing it to its current seven outlets under receivership.
Perhaps the most significant clique of old money that has made its cash from the financial markets, banking and insurance is the Muranga coterie, and their sudden decision to cash out of the market, is noticeably curious.
Rwathia village in Kangema has given Equity Bank its former chairman Peter Munga and CEO James Mwangi. It has provided Dyer and Blair boss Jimnah Mbaru, Britam boss Benson Wairegi, Centum's Chris Kirubi, businessmen Gerald Gikonyo and the late Gerishon Kirima.
Equity Bank, which has grown from an insolvent building society making most of the Kangema boys billionaires, is now owned largely by the Dutch and Norwegians through their collective fund Arise that owns 11 per cent stake in the listed lender.
While the exit of the old money has been gradual, the recent draw down has attracted attention. Just a month after offering himself for re-election in what seemed as his continued stay at Equity Group Holdings board, Peter Munga suddenly called it quits.
The businessman had substantially cut his holding in the bank to 0.4 per cent in December 2017 from 3.2 per cent during the lender's listing at the Nairobi bourse in August 2006.
This was followed up by drawing down his assets in investment firm Britam when he sold Sh1.3 billion worth of shares bringing down his stake from 40.3 per cent in 2016 to 26.8 per cent. This is when Britam raised Sh9.2 billion by issuing new stocks to International Finance Corporation (IFC) and private equity firm AfricInvest.
He further offset 348.5 million shares worth Sh4.8 billion he held under Plum LLP (Plum) to Zurich-based insurance giant Swiss Re, completing his disposal of the 452.5 million shares he acquired from former owner Dawood Rawat in 2016.
Plum Holdings is jointly owned by Mr Munga, Filimbi Ltd - an investment vehicle associated with Equity Bank Chief Executive James Mwangi - and Equity Holdings.
In 2016, the firm acquired the shares of Dawood Rawat as an interim measure to allow Britam and its shareholders to identify a suitable investor.
This was after the Mauritian Government offered for sale the stake it seized from the disgraced Rawat.
Mr Munga had made it clear that Plum LLP would dispose of the shares within 24 months from July 31, 2016, the date when the shares were transferred to it.
Then Jimnah Mbaru had sold 5.5 million shares of Britam, cutting his stake to 10.05 per cent prompting IFC to compel top shareholders to retain a combined stake of 20 per cent in the firm.
IFC now has 8.8 per cent stake in Britam, while AfricInvest was recently allotted a 14.3 per cent stake as the entry of the two institutional investors dilutes the equity of the founders.
Among the Kangema billionaires, Chris Kirubi has stood apart and mainly built his own defining stacks of cash from the hems of Industrial and Commercial Development Corporation Limited and its myriad of companies.
In the 1960s and 1970s, Kirubi served as General Manager of Kenya National Transport Company (Kenatco) now under receivership and was also chair at ICDC which held a stake in Eveready, General Motors, Nairobi Airport Services, UAP Insurance, Kenya Wine Agencies, Coca-Cola and Uchumi Supermarkets.
When the Government cut its stake in ICDC, which later rebranded to Centum Investments in 2007, Kirubi emerged as its biggest shareholder with a raft of businesses to its name.
He headed Uchumi board during its first collapse in the 1990s and held stake at UAP. He, however, sold off UAP stake to South African company Old Mutual, which has also taken a chunk of his Two Rivers mall.
In 2015, Mr Kirubi sold his 9.58 per cent stake in UAP for Sh3.2 billion to Old Mutual. Then, Centum, where Kirubi is the single-largest shareholder, sold its 13.75 per cent stake for Sh4.6 billion in the February 2015 deal.
TransCentury troubles
At Amu Power, the billionaire has recently shopped for American energy firm GE Power, which announced the purchase of a Sh40 billion stake in Centum's upcoming 1,050-megawatt (MW) Lamu coal fired power plant after Chinese company China Power Global inked a Sh206 billion deal.
Another dramatic old money exit was the Mwai Kibaki era honchos who rode the 10-year period of unrivaled economic growth in recent past.
The Muthaiga golf closet, which started the investment firm TransCentury as a billionaire club have had to painfully hand it over to American Private Equity firm Kuramo Capital after the company almost defaulted on a dollar loan.
In 2011, TransCentury issued a $54 million bond through one of its subsidiary, TC Mauritius Holdings Limited with foresight that the creditors would convert part of the debt into ownership of a more profitable business a few years down the line.
When the bond matured, the firm was unable to meet its dues and it took New York-based private equity fund Kuramo Capital to save it in exchange for 25 per cent stake and a haircut to the investors.
In the tsunami that swept the TransCentury board, the co-founder Zephaniah Mbugua, Former Kenya Revenue Authority (KRA) boss Michael Gitau Waweru, businessman Robin Kimotho and Kenya Tea Development Agency chairman Peter Kanyago have all left the investment firm.
Zeph also stepped down as East African Cables chairman, the firm TransCentury bought from Naushad Merali hoping to cash in on President Kibaki's Narc government's pet project: rural electrification.
Dr Gachao Kiuna resigned as CEO in January 2016 following boardroom wrangles over the recapitalisation of the company and the repayment of debt owed to bondholders.
TransCentury's board now comprises Anne Mutahi, the Standard Chartered chair, Mr Mwangi Kariuki (Kuramo), former Solicitor-General Wanjuki Muchemi, Nganga Njiinu, the CEO, and Wale Adeosun, Kuramo's chief investment officer and directors Njogu Kariithi and Kamal Pallan (Kuramo).
The private equity firm has not settled there according to I&M Burbidge. In May this year, the US-based venture firm said it had taken up an undisclosed equity stake in Century Developments, which is owned by former UAP Managing Director Dominic Kiarie, and pledged to put in Sh20 billion into projects being undertaken by Century.
The firm is also reportedly after a stake in Uchumi Supermarkets as a strategic investor to turn matters around.
Peter Muthoka is another billionaire who has also made good money over the years by making good his stake at delisted automobile distribution firm CMC Motors when it was sold to UAE's Al-Futtaim Group.
He was previously the largest individual shareholder in CMC Motors before he sold off his stake Al-Futtaim Group for close to Sh2 billion ($20 million) in 2014.
His exit saw his two appointees in the board, Mark ole Karbolo and Kyalo Mbobu leave the firm as well as Naftali Mogere who had been an appointee of another major CMC shareholder Jeremiah Kiereini who made Sh947 million from his 12.5 per cent stake in the acquisition.
Al-Futtaim appointed Mark Kass as CEO of the auto dealer, replacing Mary Ngige but retained chairman Joel Kibe.
But for Kiereini, the curtains on his links to the financial markets have been ideally drawn by Stanbic Bank which has buried CFC Bank brand. They are now mopping up additional shareholding to go to British financial firm, Stanbic Africa Holdings Limited (SAHL) that has announced plans to buy 15 per cent stake in Stanbic Bank headquartered in Johannesburg.
CFC Bank -- Credit and Finance Corporation -- was associated with former Attorney-General Charles Njonjo, Jeremiah Kiereini and Bruce Mackenzie who held shares in the company through African Liaison and Consultants Services Limited.
Africa Liaison & Consultant Services (Alico) which held 40.4 million shares or a 10.2 per cent stake that placed it on the top 10 institutional owners at CFC Stanbic's disposed of the shareholding for about Sh4 billion as the old guard finally liquidated part of their investment.
Alico made it to the list of top CFC Stanbic Holdings owners in the wake of the 2008 merger between CFC Bank and Stanbic Bank Kenya — a subsidiary of South Africa's Standard Bank.
Standard Bank became the majority shareholder in CFC Stanbic Holdings with a 60 per cent stake, giving it control over the Nairobi Securities Exchange-listed firm.
More stake
In 2016, CFC Stanbic shed the initials roping its Kenyan identity. Now SAHL has stepped up to buy ordinary shares for Sh95 as it consolidates the lender which has operations in Kenya and a presence in 12 countries and is also listed in Namibia, Malawi and Uganda though subsidiaries.
It will acquire up to an additional 59 million ordinary shares in Stanbic Holdings PLC for Sh5.61 billion. SAHL currently holds the controlling stake of 60 per cent of the South African firm and the acquisition will make it hold 75 per cent.
The bank has, however, said they will not issue a takeover bid which means they will remain in the securities exchange markets. Americans had also set the stage to get a piece of Unga Group which has a majority shareholding by Victus Ltd associated with the family of the late Mr Philip Ndegwa, a former Central Bank governor.
But it failed to buy out the three quarters of minority shareholders in Unga Group. Seaboard, which had about 2 percent of Unga before the offer with Victus which has a 50.93 percent stake, needed to acquire three-quarters of the total issued share capital to be able to take Unga. Seaboard and its allies managed to secure control of 70 percent of the company after the offer, which was priced at Sh40.