Exports puff up BAT profit by three per cent
NEWS
By Lee Mwiti | Jul 21st 2018 | 2 min read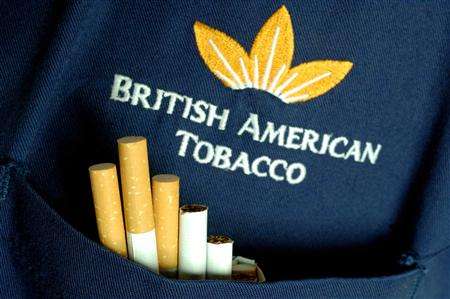 Cigarette-maker, British American Tobacco (BAT), has netted Sh2 billion profit for the half year ended June 30, 2018.
The profit represents a marginal increase of 3.4 per cent compared to Sh1.94 billion that it posted in the previous half-year.
The increase in profits was supported by growth in export revenue which increased from 49 per cent to 52 per cent of the total revenue in the period under review.
At the same time, the Nairobi Securities Exchange-listed company's finance costs reduced by 22 per cent to Sh164 million from Sh210 million the previous half year, signaling reduced borrowing.
During the period under review, BAT posted net revenue of Sh9.8 billion. This was a marginal increase compared to Sh9.1 billion in the half year ended June 31, 2017.
The firm's financial statement also revealed that the company has contributed Sh336 billion less to the exchequer compared to the previous year.
Illicit market
The contribution to the Government's kitty comes in form of excise duty, value added tax, corporation tax and PAYE.
That is despite the Government maintaining a strict taxation regime with a 50 per cent excise duty increase that was upheld in 2015, and 87 per cent increase in the cost of tax stamps that was implemented in 2016.
"Contribution to Government revenue went down because of the effects of an illicit market for cigarettes which has grown substantially in recent years. While we welcome the Government's concerted action on illicit trade, this principally addresses counterfeit goods, which is only a small part of a much wider problem in relation to cigarettes," said BAT's Managing Director Ms Beverley Spencer-Obatoyinbo.
Ms Spencer also explained that as the second half of the year starts, the company remains bullish of improved performance despite the strict regulatory environment.
Meru trader wins apartment
The 40-year-old is a businesswoman in the agribusiness sector and has been sourcing for khat in Meru County to resell to retailers in Narok.