Mohamed Hersi lands job as Operations Directors at Kenya's leading tour operator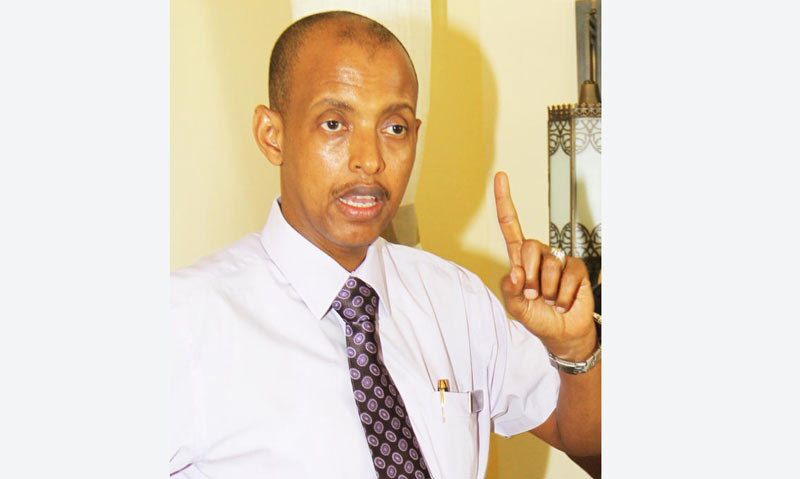 Veteran hotelier, Mohamed Hersi is now the Group Operations director with Kenya's leading tour operator, Pollman Tours and Safaris.
In an interview, Hersi told The Standard that he was excited with the appointment and pledged to give his best shot at his new place of work.
''It is exciting and great honour for me to land at my new job. I am joining a leading tour operator and hope my many years in management will be a boost to my new career as I combine both hotel and tour management aspects,'' he said.
Hersi who is also the national chairman of the Kenya Tourism Federation (KTF) formerly held the position of Chief Executive Officer at the Sun Africa Group of Hotels.
Mohammed can look back at an illustrious career over decades now, including his position as General Manager of the Sarova Whitesands Hotel before he moved to Heritage Group as CEO.
Hersi is an Utalii graduate and holds an MBA from the Regent Business School in Durban.
Before being elected as KTF chair was Mohammed, also known as MH, a long serving chair of the Mombasa and Coast Tourism Association which then became the Kenya Coast Tourist Association (KCTA) and was also chairman of the Kenya Association of Hotelkeepers and Caterers (Kahc) Coast branch.
He was also national chairman of Skal Kenya and is also a certified corporate governance trainer accredited by the Centre for Corporate Governance in Kenya.
At the same time, Hersi said that he was optimistic of a good tourism season going forward following relative calm that the country is enjoying after a tumultuous electioneering period last year.
'' The historic handshake that brought together President Uhuru Kenyatta and leader of Opposition, Raila Odinga has brought semblance back on the face of Kenya. We are also experiencing enhanced security and issues to do with foreign travel advisories are all behind us,'' he said.?