Cartels eyeing Kerio land to benefit from oil exploration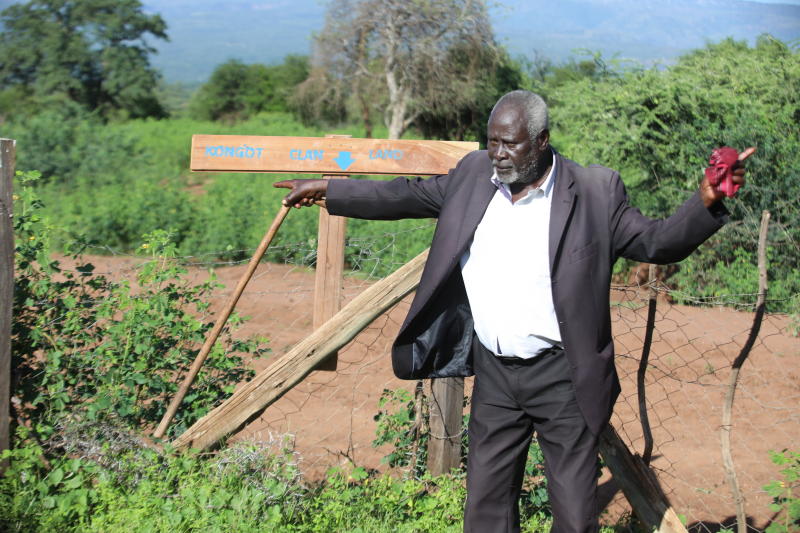 Kerio Valley is experiencing a mad rush for land, ignited by oil prospecting and planned launch of several mega projects.
Most of the vast land in Kerio is communally owned and lack registration documents, thus an easy target for speculators.
Tullow Company is prospecting for oil in Elgeyo Marakwet and Baringo counties, classified as Block 12 A and covers over 7,000 square kilometres.
The Government, through Kerio Valley Development Authority, is planning to construct multi-purpose twin dams at a cost Sh63 billion in the region. This has heightened the rush for land in order to benefit from compensation.
NLC visit
National Land Commission (NLC) officials, who visited the region at the weekend, admitted they were shocked to learn how land cartels were illegally acquiring land.
"It is baffling to find out an entire communally owned land has already been sub-divided and registered among different individuals without the knowledge of the owners who have been already been rendered squatters in their own land," said NLC Commissioner Samuel Tororei, who led the commission on a fact-finding mission to the region.
He said NLC was investigating why communal land was inappropriately sub-divided in the Kerio Valley region.
Mr Tororei said the commission would re-examine land adjudication in all communal land across the country to stop unscrupulous individuals from grabbing such parcels.
Traditionally, 'special' stones were used as land boundaries between different clans but over time the beacons have been removed, giving room to ownership disputes. Trees and physical features like rivers and hills also acted as clan boundaries but over time these have been altered.
As The Standard found out residents have erected signposts displaying unofficial clan boundaries. They said the signposts would help ward off land grabbers.
Members of Sego clan in Keiyo South sub-county told the commission they have lost over 2,000 acres of their ancestral land to cartels under mysterious circumstances.
"We petitioned the NLC after we found out that some individuals, who are not members of our Sego clan, had acquired title deeds 'proving' they are the owners of our ancestral land. On probing, they told us they bought from certain individuals whom we do not know," said Samson Chebor, one of the clan elders.
Former chairman of Commission for Revenue Allocation Micah Cheserem, another clan member, told NLC to revoke the title deeds and commence the land adjudication process afresh by involving all clan members.
"It is shocking that few people can take what belongs to an entire clan that has five sub-clans. We thank NLC for coming to listen to our plight," Mr Cheserem said.
He claimed elders from the clan have been frequenting ministry of Lands offices in Iten where they have been denied files showing individuals who were issued title deeds.
Kongot clan claims over 400 acres of its ancestral land was illegally sub-divided and sold off to the public by unscrupulous businessmen several years ago.
"Many genuine residents who were born in the area risk being landless if this is not checked. We are demanding that the national and county governments shelve any issuance of title deeds until the dispute between the clan members and others who have invaded the land is resolved," said Joel Kiptunoi, a member of the Kongot clan.
He wondered how the land was transferred to other people yet they are the genuine owners of the land.
"We cannot just watch as our land is taken and those who are supposed to deliver justice are the ones aiding the impunity. Members of our clan will soon curse all our tormentors," he warned.
Protracted feuds
Kapkomool clan claims that some 5,000 acres of its land has been grabbed and is being illegally adjudicated while some portion has already been sold.
"We do not want strangers to take away our ancestral land after discovery of the oil," John Chebii, the clan representative said.
Tororei said there might have been anomalies in land adjudication in the area and NLC will halt the exercise to find a solution to the protracted feuds.
"We shall hold a meeting with ministry of Lands and Interior ministry officials to unravel the mystery... Our preliminary investigation indicate cultural land sub-division and allocation was not adhered to during adjudication," said Tororei.