Uchumi Supermarket tries to win back suppliers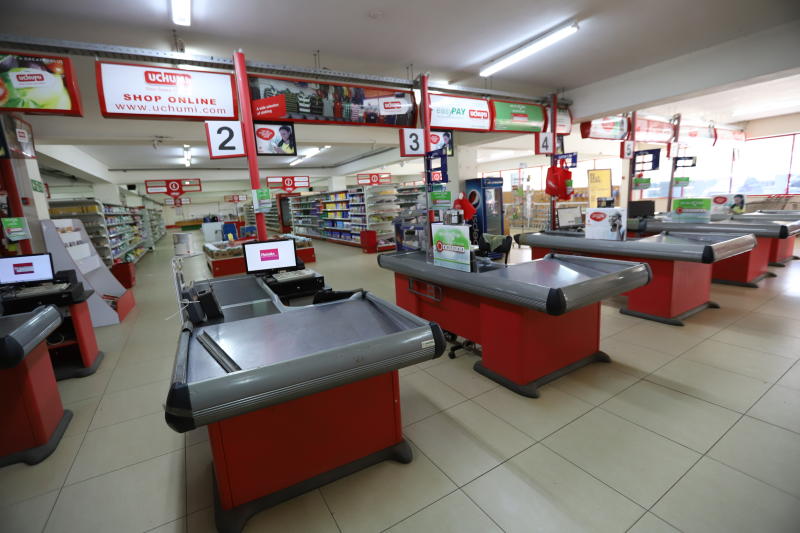 Uchumi Supermarket has launched a digital payment system that will automatically credit sales to a supplier once a purchase is made.
The system, which operates like a mobile wallet, will receive money and allow suppliers to draw their payments in real time, according to the company's chief executive, Mohamed Mohamed.
"We have already piloted it with our internal products and we are now rolling it out to suppliers to see how it works," Mr Mohamed said. Two years ago, Uchumi tried to engage suppliers through an escrow account where they were to be paid at the end of each month to ensure the shelves did not run empty.
This was to continue until the retail chain got back on its feet.
Staff costs
Under the arrangement, Uchumi was supposed to get 20 per cent of the revenues to pay rent, rates and staff costs and make a margin while the suppliers get 80 per cent.
Mohamed said the model could not work due to procurement processes and sub-optimal sales, which meant that the retailer could not run operations on the 20 per cent it was to earn.
"Only about 30 per cent of the suppliers agreed to the escrow and they set a credit limit so you found that you could not sell optimal stock to cover costs and still pay on time," Mohamed said.
The firm, which has closed several branches, says it has now cut costs and will further reduce expenses through the franchise model.
"If we can manage half of the branches on franchise and the other directly we can significantly reduce costs and boost sales," Mohamed said.