Jambojet losses deepen on delayed delivery of planes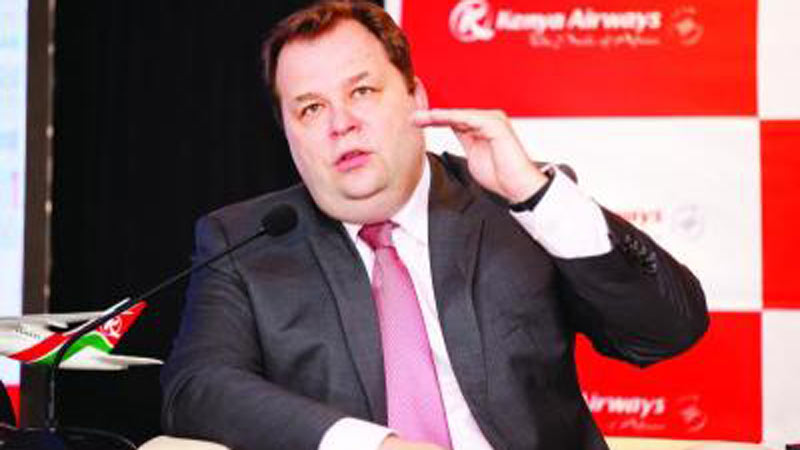 Budget airline Jambojet slid deeper into losses last year owing to delays in delivery of some aircraft that it had ordered.
This slowed down its expansion plans in both the local and regional markets, despite the huge investments made in growing its existing routes and developing new ones.
The carrier, wholly owned by Kenya Airways (KQ), reported a Sh101 million loss before tax in the nine months to December 31, 2017.
This was compared to Sh25 million loss in the full year to March 2017. The variation in the reporting periods was occasioned by a change in KQ's financial year from January to December from its Previous April to March.
This, it said was necessitated by the need to be aligned with its partners. The change in reporting patterns also affected its subsidiaries.
KQ Chief Executive Sebastian Mikosz said the subsidiary was affected by a delay in delivery of new aircrafts at a time when it had retired its older planes due to age.
The budget carrier which operates flights locally recently started flying to Uganda. It now brags of having one of the youngest fleets globally that is made of Boeing and Bombardier planes.
"Jambojet was facing budgetary challenges because of changes in its fleet. They also experienced delay in delivery of the planes. Some of the aircrafts, which included Boeing 737, also required substantial investments and all these happened during the year," said Mikosz.
"But their cash flow position was positive and stable. They had a difficult time last year but it is now better in terms of operations. The bigger they are getting the more flexibility they will have with the planes."
Delivery of planes
In the year to March 2016, Jambojet reported a profit of Sh126 million. The carrier took delivery of two planes from Canada's Bombadier but also retired Boeing 737-300 due to old age. KQ said it has found a buyer for the old plane.
During the nine months to December 2017, Jambojet reported a decline in revenues to Sh2.64 billion, down from Sh3.75 billion over the 12 months to March 2017.
Mikosz is optimistic of this year's earnings. "I am confident that 2018 will be much better for Jambojet, it already looks much better but we have to keep investing," he said.
The carrier has become critical in KQ's local and regional strategy. Mikosz said the plan is to have Jambojet fly to more destinations in East Africa as KQ operates flights that are above two hours.