Kenya woos Chinese investors into manufacturing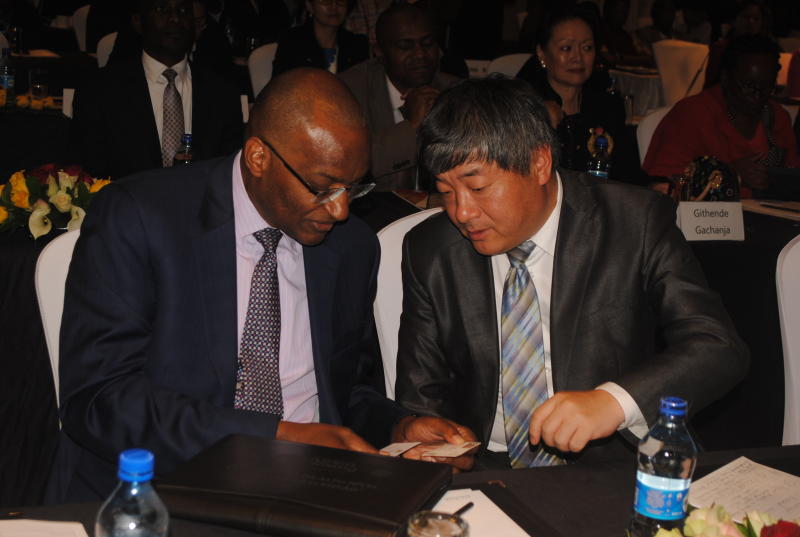 The Government says it will provide incentives for Chinese investors, especially in the manufacturing sector.
Industry Cabinet Secretary Adan Mohamed told a trade forum in Nairobi that the Government is giving incentives geared towards making Kenya an affordable manufacturing destination.
"Kenya continues to make significant investments in infrastructure and incentive schemes such as the special economic zones to spur our industrial renaissance under the Big Four Agenda," said the Industrialisation and Enterprise Development CS during the Guangzhou-Foshan Nairobi business forum.
Mr Mohamed urged the investors to consider moving their operations to Kenya.
He said investors would earn more producing from Kenya for both domestic and export trade, because of Kenya's low labour wages. China faces rising labour costs and their factories are currently looking for low cost producing nations.
"Global investors are largely looking for the same things; politically stable countries with business opportunities, an economically predictable environment and open access to global markets. Kenya offers all these and more to investors," said Mohamed.
He said Kenya has already launched its first special economic zone that offers investors infrastructure to produce goods in a globally competitive market.
Most resilient
The Cabinet Secretary pointed out that Kenya has so far signed trade agreements with over 100 countries that offer Kenyan goods preferential access to some 1.2 billion people.
Guo Ce, the Economic and Commercial Counsellor at the Chinese Embassy in Kenya, said that Chinese entrepreneurs are looking to tap into the numerous opportunities available in Kenya for the benefit of the citizens of both nations.
Guo noted that Kenya's geographic location coupled with stable political environment makes it an ideal destination for foreign investors.
"Despite Kenya lacking huge mineral and hydrocarbon deposits, it has managed to diversify its economy to be one of the most resilient in Africa.
"Kenya is now the first step for Chinese investors looking to set up operations in Africa," Guo said.