Banks linked to NYS scandal will face action, says CBK governor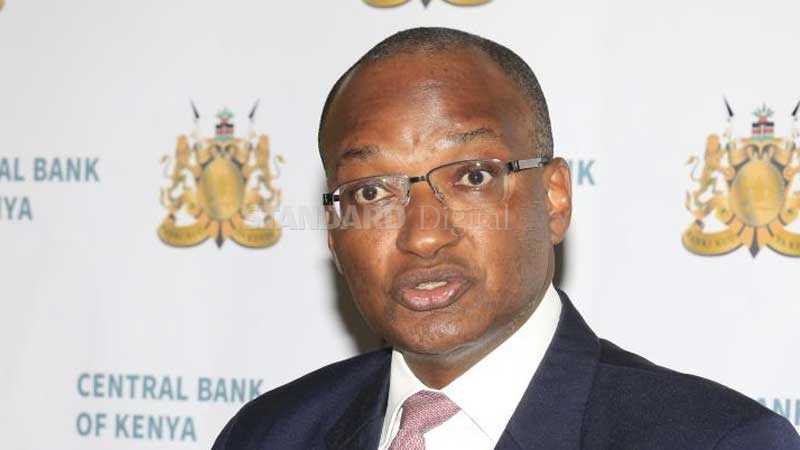 Central Bank of Kenya (CBK) Governor Patrick Njoroge thinks banks were careless as the multi-billion theft at National Youth Service (NYS) happened and is piecing together evidence to punish those involved.
Terming the loss of funds unreasonably excessive, the governor said CBK is working closely with the Department of Criminal Investigations (DCI) to ensure that banks that were involved are punished.
He said CBK had done a lot in strengthening the Anti-Money Laundering and Counter Financing of Terrorism (AML/CFT), including requiring all banks' CEO to declare under oath that they understand and are compliant with such laws.
Mr Njoroge said t banks may have chosen to look the other way and facilitate looting.
"There cannot be any excuse that a CEO or the board does not understand the requirements of AML/CFT or other regulations and guidelines. The issue is not guidelines or lack thereof but an issue of people not following the guidelines deliberately," said Dr Njoroge.
"It is unfortunate… No, that is not the word. It is unconscionable that such losses of public funds would take place at this moment and age," he said.
In addition to the loss of money, the governor is concerned that there is also the loss of public trust.
Njoroge (above) told the Press that investigations are in "top gear" and that CBK is working closely with investigating agencies.
However, in yesterday's briefing at CBK office in Nairobi, the governor was economical with his response to questions from the Press concerning the names of banks involved, the number of bank officers under investigation and whether some of the banks mentioned in the 2016 scandal were also involved in the new scam.
"It is important to give investigators space. Let us not anticipate. It will be terrible to spring the suspects. If in deed you think X was involved, let data point to the person," he said.
He said CBK wants a thorough investigation to ensure that the evidence is brought to the fore correctly in order to sustain charges. According to him, the mistake in the past has been to just parade people without doing meticulous investigation.
"What does Wanjiku get from that? Her money has been taken. Let investigators do a professional job and at the right time they will give more information," said Njoroge.
This means that customers will have to wait longer before knowing if their banks handled the dirty money or not.
The DCI has made it clear that the first phase of the investigation will focus on recovery of assets as quickly as possible.
"At the end of the day, all those who are complicit in this will be held accountable," said Njoroge.
The governor explained that even if investigations will point to people in the CBK, banks or other offices, there will be no cover-ups.