Only two matatus per sacco to be allowed into the CBD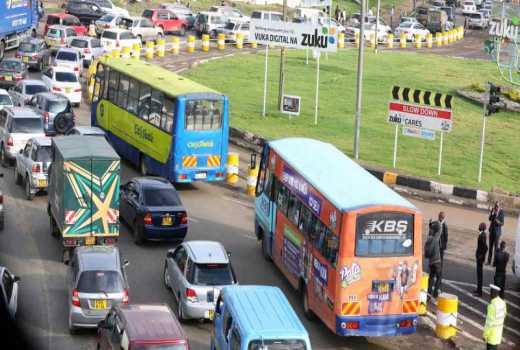 A decision by Nairobi County Government to allow only two vehicles per sacco into the Central Business District (CBD) starting today has sparked angry reaction from matatu owners.
The Director of Operations at the City Inspectorate Peter Mbaya said each vehicle would spend at least five minutes picking passengers from allocated spots in the CBD, as the county intensifies efforts to address unending congestion.
Mr Mbaya said he met matatu stakeholders last Friday and all agreed to comply with the new regulations today.
"Whoever refuses to comply, we have enough break downs to pull away their vehicles and later prosecute them," he said.
However, Matatu Owners Association (MOA) Chairman Simon Kimutai said they had been ambushed without a proper notification and City Hall only met "busybodies" and ignored real matatu owners. "How do you make such a decision even before logistics are done? How is it going to be controlled? There are many things to be considered," said Kimutai.
He said such a move would affect movement of millions of Nairobians and a proper strategy should have been first put in place.
Kimutai said it should have been easy for the routes to plan as there were no proper holding grounds for vehicles.
"I support decongestion (of the city) but we must find a proper way of addressing it," he said.
Mbaya said they would first target vehicles operating on the infamous "Tea Room" on Accra Road.
Passengers using Thika Road, Limuru Road and Kiambu Road will be dropped at Ngara, Desai, Murang'a Road A and B and Parkroad termini.