Equity Bank CEO James Mwangi gets top award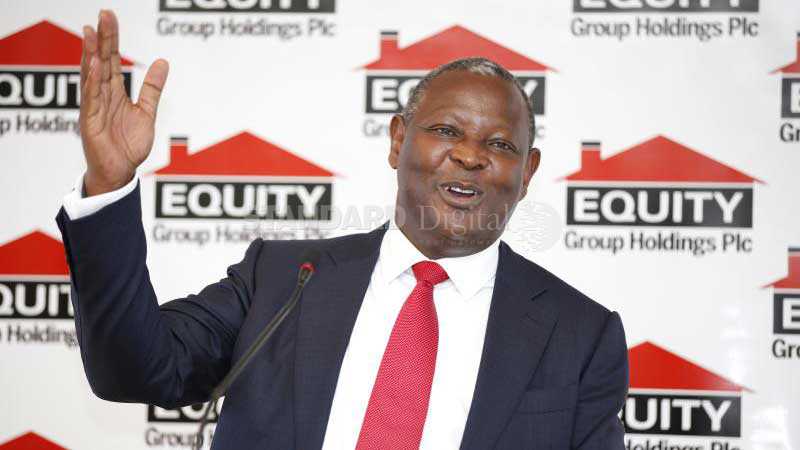 The Equity Group chief executive has been voted banker of the year during the African Banker Awards held in Busan, South Korea.
James Mwangi's win was as a result of his efforts in driving the growth of Equity Bank through innovation and diversified investment channels away from consumer loans.
Mr Mwangi said the bank would continue championing the socio-economic transformation of the people of Africa through financial inclusion, shared prosperity, innovation and technology.
Equity Bank also shrugged off strong competition from four other nominees to win the coveted African bank of the year award.
The award goes to the bank in the continent that has demonstrated high performance and considerably changed the banking landscape by reaching out to new customers.
Inclusiveness
Other areas considered for the award include new services, inclusiveness by bringing the unbanked into the banking space, making use of new technologies and helping to drive growth through a stronger financial sector.
A former governor of Tanzania's central bank, Benno Ndulu, won central bank governor of the year award for pushing for financial inclusion as well as sound macroeconomic management.
CRDB, also from Tanzania, was named the best regional bank in East Africa.
African Banker publisher Omar Ben Yedder said the winners reflected the innovation and energy in Africa's banking market. "The categories that most catch my eye are the deals of the year and the one on innovation in banking. They reflect the true energy and vigour of the banking sector," he said.