Suppliers demanding Sh3 billion more from NYS, says auditor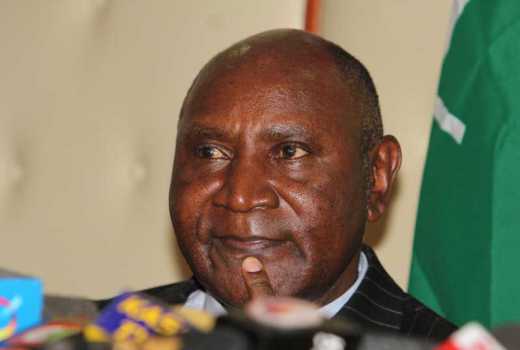 Claims worth Sh3 billion remain outstanding at the National Youth Service and its parent ministry in the last financial year due to documentation gaps, according to Auditor General Edward Ouko.
An audit report says that cumulatively, suppliers are demanding Sh6.3 billion in a mix of fraudulent and genuine claims.
Sh140 million was paid for supplies made outside of the contract period, raising questions whether the alleged deliveries were ever made in the first instance. In more extreme cases, there were no documents to support the claims for payment, yet the vouchers were honoured.
"No explanations were provided for the omissions," Mr Ouko says in his report for the year ending June 30, 2017.
Twelve payment vouchers caught the attention of the auditors in relation to glaring anomalies.
The flagged payments date back to 2014 and 2015, but were settled in the last financial year, suggesting that more of the outstanding pending bills could still be paid in the future. More than 800 supplies are still owed, according to the auditors.
Firms that are at the centre of the ongoing investigations dominate the list of unpaid suppliers.