KCB make Sh5.1b profit from cutting costs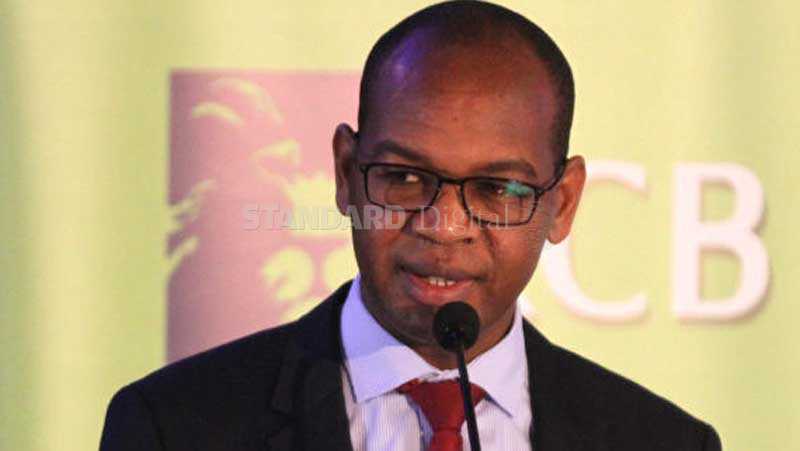 The Kenya Commercial Bank has reaped benefits from cutting costs and relying on agents and mobile phones to dispense loans.
By March 2018, KCB had over 13 million mobile customers and disbursed over Sh8 billion in loans through the mobile banking platform during the quarter.
The lender posted an impressive 14 per cent growth of Sh618 million in net profits to Sh5.18 billon in the first quarter from Sh4.5 billion in the first three months of 2016.
According to the lender, over half (57 per cent) of its transactions came through mobile phones while two out of 10 transactions were done via KCB Mtaani agents.
"Transactional activity continued to shift away from branches, with non-branch transactions standing at over 85 per cent of the total volumes and 10 per cent via the ATM network," said KCB Group Chief Executive Joshua Oigara in a note to the media.
Increased loans
Over the period, the lender increased its loans by six per cent from Sh395.4 billion to Sh418.6 billion, which helped improve interest income from Sh14.1 billion to Sh15.7 billion.
Mr Oigara said KCB had kicked off the year on a strong footing with retail and corporate business showing potential to deliver better earnings in the remaining part of 2018.
Despite the push to make money outside interest rates as a result of the rate cap, non-interest income remained relatively flat due to a drop in forex earnings.
KCB blamed this on low transaction volumes in South Sudan, where the lender reportedly temporarily shut five branches to hedge against hyperinflation and a shortage of dollars from eating into the group's profits.
The bank's financials show that commissions grew by five per cent from Sh3.4 billion to Sh3.5 billion.
Its costs have also been contained, especially after it laid off more than 700 employees last year, including 316 on voluntary retirement, to save Sh2 billion.
Within inflation
The lender said its operating expenses remained within inflationary increase, posting a growth of six per cent from Sh7.8 billion to Sh8.3 billion.
"This reflects the effort and focus on cost management to systematically and consistently reduce cost to income ratio," Oigara said.
This year, KCB plans to close down three branches - Kericho East, ICD Kibarani and Moi International Airport - on June 30, which might further cut costs and boost profits.
The lender maintained a good loan-to-deposit ratio of 84 per cent as it built up customer deposits from Sh456.8 billion to Sh496.4 billion against its Sh418 billion loan book.