South Africa to relax visa rule for Kenyans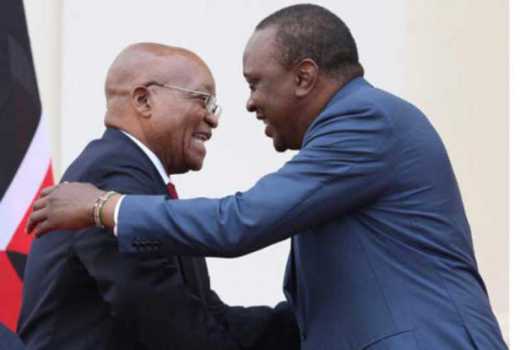 NAIROBI, KENYA: Kenya is among the African countries that are set to benefit from a new visa regime by South Africa that is aimed at increasing intra-Africa travel.
In what signals thawing relations between the two countries, South Africa has announced it will start issuing visas on arrival for travellers from selected countries, including Kenya.
The two coutries have been involved in a tit-for-tat visa requirement that almost degenerated into a full-blown diplomatic row.
At one point Kenya threatened to introduce a new travel rule requiring South African passport holders to apply for a visa prior to traveling or transiting through the country after the latter refused to reciprocate.
South African Tourism Minister Derek Hanekom has, however, said his country is in the process of revising its visa regime.
Speaking on the sidelines of the Africa Travel Indaba Conference in Durban, Mr Hanekom said Kenya was among the countries that would benefit from the new arrangement, with those who make their applications online set to be issued with the document upon landing.
Henkom said the decision was based purely on prevailing relations between South Africa and specific countries, especially the accruing economic benefits. For example, SA was forced to introduce visa requirement for New Zealand after the country also did the same.
"But I do not really understand why it (visa requirement) has not been lifted on other countries, especially for a country like Kenya," said Hanekom.
When former SA President Jacob Zuma met with President Uhuru Kenyatta in October 2016, Kenyans hoped the two leaders would help resolve the current bottlenecks in the visa application process.
Zuma, however, instead said there were key underlying issues that needed to be addressed before such a major development could be made.
Minister Hanekom said new President Cyril Ramaphosa had taken a keen interest in the matter as he was the chairman of the committee that was tasked with coming up with revisions to the country's visa regime.
"It is sad that to connect to some African countries one has to fly to Europe," said Hanekom.