Canada invites President Uhuru to G7 summit; security, trade in focus
NEWS
By PSCU | Apr 20th 2018 | 2 min read
By
PSCU
| April 20th 2018
NEWS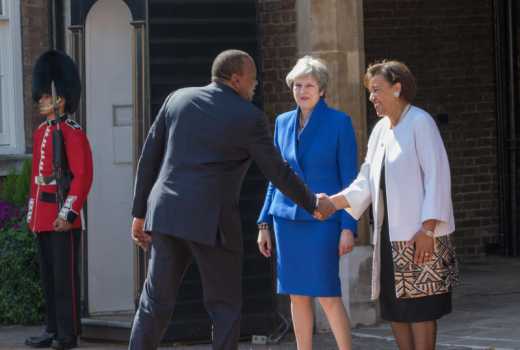 The Canadian Prime Minister has invited President Uhuru Kenyatta to the next G7 summit.
The summit will focus on climate change, security, and trade.
Justin Trudeau personally extended the invitation when he held talks with President Kenyatta at Lancaster House, London, UK, on the sidelines of the Commonwealth Heads of Government meeting.
The two leaders also reached an agreement for Kenya and Canada to partner on the blue economy and find ways of harnessing ocean resources to support economic growth.
Mr Trudeau accepted Mr Uhuru's request for Canada to co-host the Oceans Conference in Kenya in November.
"Our meeting gives us an opportunity to speak about the great relationship between Kenya and Canada. Canada is pleased with the excellent conference on the blue economy you are hosting and is ready to partner with you," Trudeau said.
Uhuru said: "We see this as an important opportunity to entrench the message that we need to continue to do everything in our power to fight poverty. If we don't fight poverty, it will lead to immigrants from poor countries seeking new pastures in Western countries, with the potential to negatively affect them."
The Group of Seven most industrialised countries comprises the United States, Canada, the United Kingdom, Italy, Germany, France, and Japan. This will be will be the second G7 summit that Uhuru will attend.
Trudeau said Canada was pleased with Kenya's offer to organise and host the conference, given that there was a renewed focus on oceans and their potential to support economic progress.
Expanding trade with traditional partners such as Kenya and similar-minded countries in the 53-member Commonwealth, working together to face emerging security challenges, and seeking to tap and deepen private sector participation in building resilient economies were some of the matters the two leaders saw as important to press during the summit.