Treasury sets aside Sh2 billion to pay off debts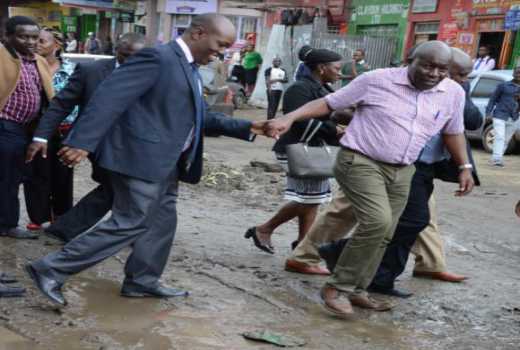 The county government has set aside Sh2.2 billion in the 2018-2019 budget to pay pending bills that have accumulated to Sh4.1 billion.
According to a county review of the public debts document submitted by the executive before the county assembly Wednesday, Governor Lee Kinyanjui's administration plans to use Sh187 million to offset debts owed to various suppliers and contractors for goods supplied and services rendered.
Another Sh42.3 million will be used to repay bank loans while Sh65 million will go towards offsetting statutory debts that have accumulated to the tune of Sh147 million since 2013.
The Medium Term Debt Management Strategy paper that was submitted to the assembly by the county treasury on Tuesday further indicates that the treasury has already negotiated and agreed with banks to restructure the loans and make monthly installments of Sh3.5 million for a period of 60 months.
"The county treasury will also clear outstanding pension contributions amounting to Sh80 million in the 2018-2019 budget, being contribution and interest penalties," read the document signed by Finance and Economic Planning Executive Joseph Kiuna.
"The development pending bills will be paid from the amount set aside in the budget for debt settlement and the balance carried forward from the financial year 2016-2017 to settle the balance of Sh2.3 billion upon verification," the report stated.
Huge debt
Mr Kinyanjui's administration has been grappling with the huge debt it inherited from the previous administration amounting to Sh3.2 billion and another Sh1 billion inherited from the defunct local authorities.
When he took office at the end of August last year, the governor commissioned an audit of the county's debt, which revealed that only pending bills amounting to Sh722 million of the Sh3 billion were authentic.
The report showed that claims made by suppliers and contractors – amounting to Sh1.2 billion – were partially supported by documentation.
In the document tabled in the assembly, the treasury mentioned the audit on the debts but went on to state that the allocation in the 2018-2019 budget of Sh2.2 billion would go a long way in clearing some of the pending bills.
"Since the county government may not be able to settle all the debts in the year 2018-2019, some debts will be have to be rescheduled for the following financial years," the report stated.