Labour CS says Hazina Tower was fraud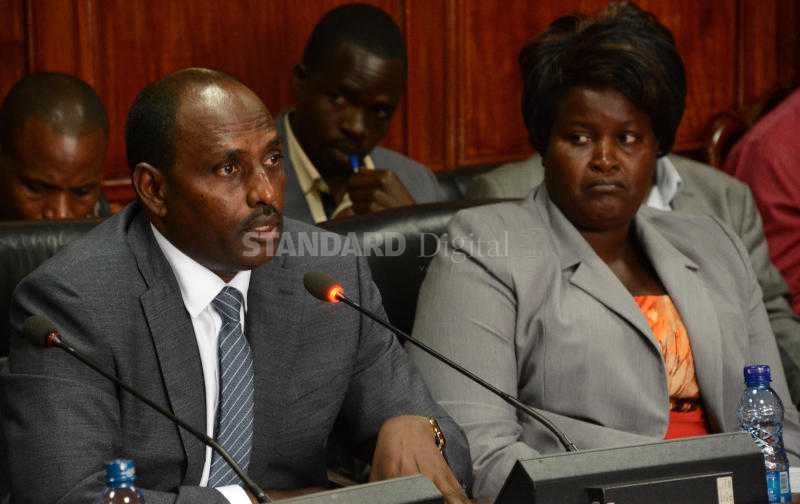 Labour Cabinet Secretary Ukur Yattani has said the controversial Hazina Trading Centre was designed to propagate fraud and siphon funds from the National Social Security Fund (NSSF).
He however absolved the current managers of the fund from blame while asking a parliamentary watchdog committee to cast its nets wide and go for those who conceived and signed the contract, saying they should carry the cross for bleeding NSSF.
The CS's harsh assessment of the project that has grossly tainted the image of NSSF came as the fund's board of trustees revealed that the contractor's claim for Sh6.8 billion for losses suffered when the project was stopped due to a suit filed in court had been revised to Sh870 million.
Mr Yattani said a closer look at how the project was conceived, contracted and handled showed that it was designed to loot the fund.
"I say this with a very heavy heart. How matters were allowed to go on up to this point, where now the fund is at risk of making losses and not getting value for money, shows that something fishy was going on," he said.
"How is it that the Department of Public Works, which is the adviser of Government on all construction works, was never involved from the start? It is only being called in when so much wrong has been committed. Why is it that the consultants involved were handpicked without being subjected to any bidding? This was an inside job."
Meanwhile, the National Assembly Public Investment Committee was told that the Department of Public Works had also revised the cost of the building, which has since been scaled down from 36 to 15 storeys, to Sh4 billion.
The new figure will be presented to the contractor for concurrence - failing which the matter could end up in arbitration.
The contractor, China Jiangxi, had demanded Sh6.8 billion as costs for the losses, which was more than the Sh6.7 billion that the initial 36-storey building was initially expected to cost.