Governor blames poor services on Sh1.8b owed by State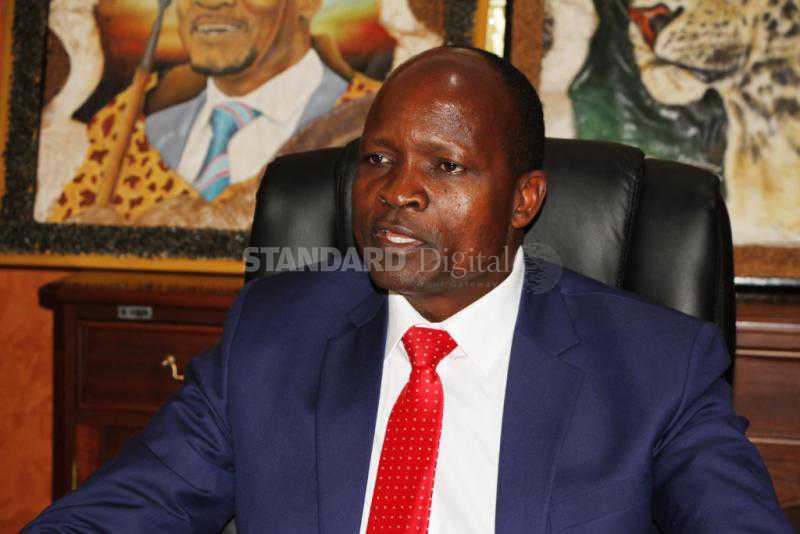 The national government's delay in releasing funds to devolved units is hampering service, the governor has said.
Okoth Obado said the national government owed Migori County over Sh1.8 billion, accumulated for the past three months.
"The county government of Migori is experiencing very difficult times because of the delay of funds from the national government. We cannot deliver essential services to our people," said Mr Obado.
He added that contractors and county employees had not been paid because of the delay and that this was the cause of low morale among workers.
Obado threatened to sack corrupt revenue officers who did not issue official receipts to traders when collecting tax.
Unscrupulous officers
"The county loses more than Sh700 million annually, which is almost 100 per cent of the total money collected," he said.
He attributed the loss to unscrupulous officers who pocketed the money they collected.
"During an impromptu check by our enforcement officer, we discovered that the daily collection from one of the market centres is actually Sh80, 000, and not the Sh20, 000 it usually records," said Obado.
The governor said the finding showed that the county could generate Sh1 billion annually if collections were done correctly.
He blamed the county's failure to reach its tax revenue target on dishonest revenue officials who issued fake receipts or did not issue any receipts for the money they collect.
The governor suspended the boda boda tax free service that was introduced during the electioneering period last year.