Kenyans stuck in poverty despite high GDP growth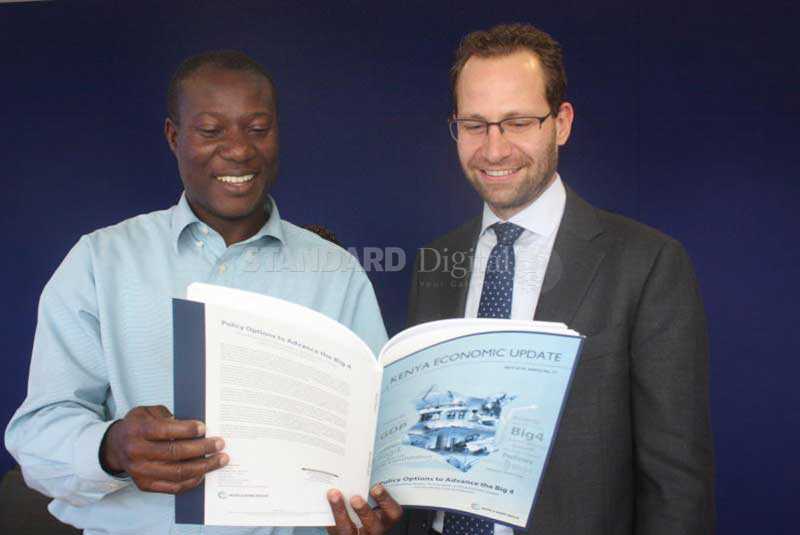 Despite years of robust economic growth, Kenya lags behind in poverty reduction, indicating that the rewards of high growth do not reach all segments of the society.
According to the 2018 edition of the World Bank's Kenya Economic Update, the country is at the bottom of the poverty reduction ladder compared to other low-income nations such as Uganda and Ghana that have uplifted more citizens at a faster rate.
"Poverty dropped from 43.6 per cent in 2005 to 35.6 per cent in 2015, with reduction driven by increased consumption for the poorest of the poor, especially in the agricultural sector," said the report.
While Kenya's poverty incidence remains lower than the sub-Saharan average, the country is among the worst performing compared to other lower-middle-income countries.
"Considering Kenya's lower middle-income class status, current poverty incidence is relatively high compared to its middle-income peers," said the World Bank.
"Moreover, poverty in Kenya is less responsive to growth compared to other countries where equivalent growth rates result in higher levels of poverty reduction."
This is the first time in 10 years that the number of Kenyans living below the poverty line is being released, though the Kenya National Bureau of Statistics last month published new poverty and employment data.
According to the World Bank, one out of three Kenyans live below the international poverty line of below $1.90 (Sh190) per day. The number has shrunk over the past 10 years by about eight per cent cumulatively.
The situation could, however, be more dire given the fact that Kenya was recently reclassified as a lower middle-income country. This means that the figure used to measure poverty prevalence is $3.21 (Sh321) per day and not $1.90.
This would put the number of those living below the poverty line at 68 per cent of the population - over 30 million Kenyans.
World Bank economists now warn that the country will miss its targets of eradicating poverty if the progress remains the same.
"Poverty reduction is driven by a growth and redistribution component," said World Bank economist for Poverty and Equity Global Practice Utz Johann Pape.
"Even though Kenya experienced moderate GDP growth in the last decade, transmission of growth to increased consumption of households is low."
Redistribution
The bank further said redistribution of wealth in Kenya was limited, constraining overall poverty reduction.
"To accelerate the pace of poverty reduction, Kenya will require higher and more inclusive growth rates coupled with a sharper focus on poverty reduction policies," said the economic update.