Former AG Githu Muigai faults Nakumatt eviction order in Mombasa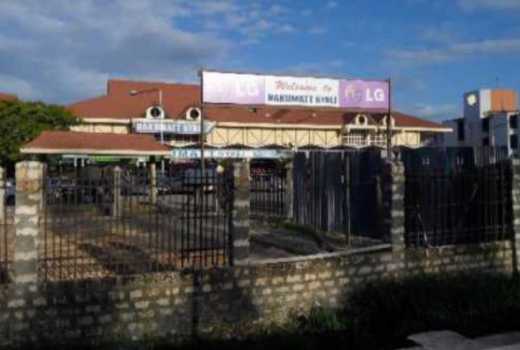 Former Attorney General (AG) Githu Muigai admitted that the Deputy Registrar of Mombasa High Court issued a faulty order that led to eviction of Nakumatt from Nyali City Mall.
Through his lawyer Nguyo Wachira, he said the Deputy Registrar failed to allow Nakumatt an opportunity to sign the eviction order in accordance with the law before it could be effected by the landlord, Ideal Location Ltd. Nakumatt has a rental debt of Sh27, 812,108 as at November 1 2017.
Wachira told Justice Eric Ogola on Friday that the Deputy Registrar failed to follow the procedure by allowing Ideal Location Ltd to execute Justice Charles Yano's orders.
"We submit that the Deputy Registrar did not follow the procedure in extracting Justice Yano's orders because Nakumatt and Ideal Location Ltd did not exchange the extracted judgment before she could proceed to sign and seal the decree," said Wachira.
Last week, Nakumatt Holdings CEO Atul Shah sued the Deputy Registrar of Environment and Lands Court in Mombasa High Court for failing to allow them to approve the eviction orders before it could be effected by the landlord. Shah through his lawyer D Ngonze sued the Deputy Registrar before Justice Ogola and sought orders to declare the eviction un-procedural.
Justice Yano had issued a decree in March 5 allowing Ideal Location Ltd, the owners of the mall to evict Nakumatt Supermarket that has rented the premises since June 14 2009.
Thrown out
Nakumatt was found to be in breach of the sub-lease agreement dated June 14 2009 with Ideal Location, owners of City Mall in Nyali. Shah has since moved to Court of Appeal seeking reinstatement into Nyali City Mall after he was thrown out two weeks ago. Ngonze said orders by Justice Yano were premature in view of the winding up proceedings involving Nakumatt Holding Ltd in Nairobi High Court.
Ngonze said the orders extracted by the Deputy Registrar were not participatory as Nakumatt had not approved it.
"Indeed the decree was not participatory yet the procedure is mandatory in respect of participation by parties. Any party can prepare a decree and pass it for approval by other parties and then the Deputy Registrar can sign and seal it," said Ngonze.
Ideal Location Ltd lawyer Willies Oluga opposed the application to quash the decree and said sharing of a decree between parties is not mandatory.