Auditors, lawyers to make money off Nakumatt troubles as creditors and landlords wait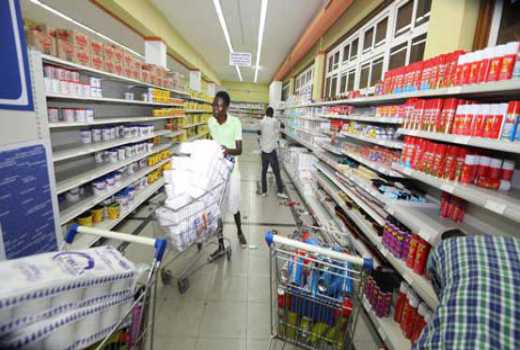 NAIROBI, KENYA: Auditors have been left alarmed by claims from the management of struggling retail chain Nakumatt that it lost Sh18 billion last year through pilferage.
Audit firm PKF said it would conduct a special audit of the retailer's books, saying it was unconvinced that such a colossal amount could have been lost from shoplifting and petty thievery from employees.
"Enquiring of management of the significant adjustment of Sh18 billion was made in the accounts of December 31, 2017 in respect of stocks and reasons given were that they relate to pilferage, stock shrinkage, losses because of stock obsolescence over the past and a rise as a difference between stocks in the point of sale system and the stocks shown in the books of accounts," said PKF in its audit report on the retailer.
The audit firm said it would hire experts to perform 'a special audit' of the stocks.
The audit will include a series of new costs that are expected to further hit the ailing supermarket chain even as employees, creditors and landlords go unpaid.
Nakumatt has accrued a Sh21.5 million bill owed to PKF which took over the retailer's operations less than two months ago.
The 53-day bill is expected to increase by Sh1 million over the time the firm will remain in receivership.
According to documents seen by The Standard, the firm, which took over Nakumatt on January 22, charged the troubled retailer Sh5.5 million in the first month, Sh3.5 million in the subsequent month and Sh2.5 million to date for audit services it rendered.
Legal fees
"The administrator has already been engaged for a fee of Sh21,500,000 (subject to VAT). The fee will be recovered from the company's cash flows," said PKF.
For the remaining nine months of the contract, the firm will earn Sh9 million plus legal and administrative costs.
The retailer is also set to rack up another bill in legal fees from upcoming suits against some of the landlords that have thrown it from their premises for non-payment or rent.
Nakumatt Nyali, which has now been taken up by Naivas, has been singled out for litigation 'for reinstatement of the branch following the illegal actions by the landlords'.
The coastal branch raked in an average of Sh2 billion in revenue between 2015 and 2017 but fell to half a billion at the height of the supermarket's financial woes last year.
"The administrator will be engaging lawyers to enforce and effect the various court orders to reopen the branches. In particular for City Mall, Nyali. Similarly, appropriate legal action will be considered for damages against detrimental action by the landlords," said the administrator.
Nakumatt has, however, been poor in relations with lawyers, especially after Iseme Kamau and Maema Advocates, withdrew from their cases.