Sh700m payout to ex-KenolKobil boss dents profit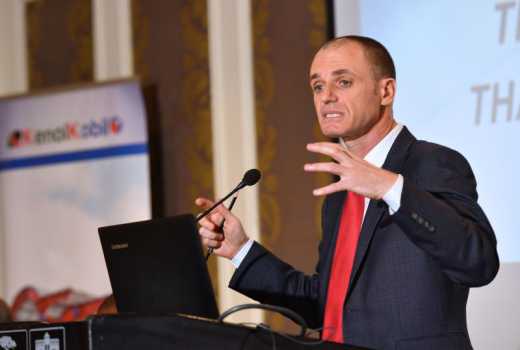 KenolKobil has reported a flat growth in profit after setting aside more than Sh1.3 billion for one-off payments, including a hefty payout to its former chief executive.
The firm Wednesday reported a net profit of Sh2.46 billion in the year to December 2017, a slight improvement from Sh2.41 billion in 2016.
At two per cent, it is the slowest growth in profit the firm has reported since 2013.
The slowdown in revenue growth, KenolKobil Chairman James Mathenge said at an investor briefing in Nairobi, came about largely on account of the Sh700 million the company paid to former CEO Jacob Segman to settle a dispute about his stake in the firm acquired under the employee share ownership programme (Esop). The matter cropped up after he left the firm in 2013 after working for the company for more than 23 years.
Mr Mathenge said the firm also made a Sh570 million provision for money owed by the Kenya Petroleum Refineries Ltd (KPRL). "Because of these and other minor adjustments, we made a total provision of Sh1.3 billion… without these adjustments, our bottom line would have been an outstanding Sh3.4 billion," said Mr Mathenge.
"Performance was affected by the settlement of old matters and disputes that included KPRL receivables impairment, former CEO Esop settlement, and other legal settlements with business partners. We expect no further provisions or expenses related to these matters."
The firm has been seeking Sh1.8 billion from the refinery, money lost as a result of losses incurred due to outdated equipment used in refining oil at KPRL when the facility was still a refining crude oil imported by oil marketers.
Petroleum products
During the period under review, net sales increased 53 per cent to Sh158.7 billion compared to Sh103.5 billion the previous year, which the company said was driven by an increase in volumes sold as well as a jump in the price of crude oil in the international markets.
The KPRL losses were incurred at a time when oil companies were required by the Government to import a fraction of their petroleum products in crude form and process it at the now defunct facility. KenolKobil has for about three years made provisions for the losses and said 2017 was the last of the impairment.
"The board took a tough decision to stop chasing the amount and not waste money and time in litigation. Today we stand here and our books are clean," said Chief Executive David Ohana.
The company has recommended a final dividend of 30 cents per share, bringing total dividend for 2017 to 60 cents.