Conditions as International Monetary Fund extends Kenya's 'rainy day' loan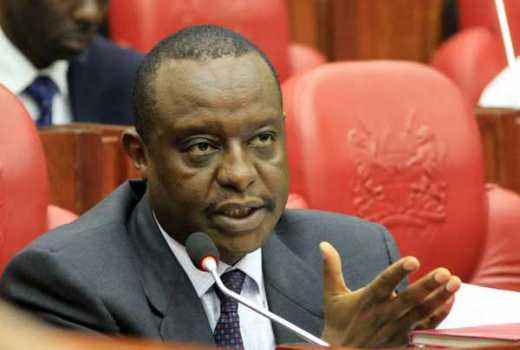 The International Monetary Fund has agreed to Kenya's request for an extension of the precautionary credit facility by six months.
The extension by IMF's executive board, however, came with a rider that Kenya undertake a number of painful reforms, including the scrapping of the interest rate cap.
The country also cannot access the Sh150 billion fund in case of any external shocks on the shilling until the review is completed.
"On March 12, 2018, the executive board of the International Monetary Fund approved Kenyan authorities' request for a six-month extension of the country's stand-by arrangement to allow additional time to complete the outstanding reviews," said IMF in a statement.
The global lender said the reviews were expected to be completed by September after which the country would gain access to the funds under the precautionary standby arrangement.
Besides doing away with the interest rate controls, the Government has also agreed to significantly reduce its spending.
"In support of this request, the authorities have committed to policies that will enable them to achieve the programme objectives, including reducing the fiscal deficit and substantially modifying interest controls," said IMF.
Last week, an IMF team completed its visit to Kenya in a mission that saw them meet President Uhuru Kenyatta, National Treasury Cabinet Secretary Henry Rotich, and Central Bank of Kenya Governor Patrick Njoroge.
Outstanding reviews
During the meetings, IMF was understood to have demanded that the interest rate cap be scrapped for the country to continue accessing its critical funding.
The closed-door meetings, which also involved key parliamentarians to lobby the review of the rate cap, reportedly saw Kenya request a six-month grace period to address the tough conditions by IMF, including austerity measures to contain runaway Government spending. The Washington-based institution insists that the rate cap has contributed to slow overall credit growth to the private sector.
CS Rotich told the Financial Times that the Government would halve the budget deficit by June 2021 in a move that is likely to see civil servants laid off or taxes increased.
"We don't need the IMF resources at the moment but we need a precautionary or insurance arrangement," said Mr Rotich. "So we'd definitely like to continue with the same facility."