Kenyan firm tapped to train Islamic Finance professionals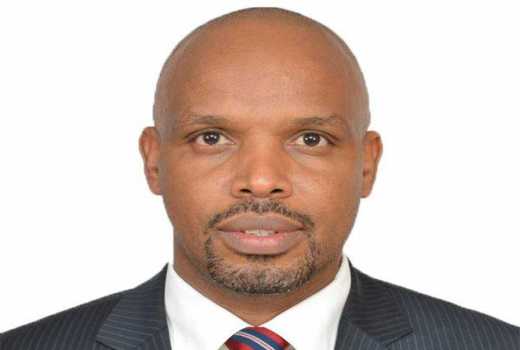 A global Islamic finance industry body has tapped Kenyan firm Aqeel Consulting to offer its professional development courses in Islamic finance in the country and the region to support the fast-growing sector.
The Bahrain-based General Council for Islamic Banks and Financial Institutions (Cibafi),the official umbrella body for Islamic financial institutions globally, has accredited Aqeel to be its local agent amid a biting shortage of professionals in the sector in Kenya.
"This partnership between Cibafi and Aqeel creates the synergies needed to develop a critical mass of professionals to support the growth of Islamic finance in the region," said Aqeel Consulting Managing Director Jaafar Abdulkadir who is also the former head of Islamic Banking at the Kenya Commercial Bank.
He added: "Professionals in the sector will now have a better opportunity to continuously hone their skills and update their knowledge in line with global trends in order to deliver more value to the industry."
Aqeel will be conducting professional development courses on behalf and with the technical support of Cibafi, which will be the certification body. The courses will be customised to suit the local scenario.
"The collaboration will promote local capacity in Islamic finance through transfer of technical skills to Kenyans and reduce reliance on expertise from other countries. The professional development courses will meet global standards but with local relevance," he said.
Cibafi offers professional certification in Islamic banking, capital markets, trade finance, Takaful (insurance), Accounting, Governance and shariah compliance, risk management and shariah auditing, accounting among other specialist areas.
Mr. Abdulkadir said that for Kenya to consolidate its position as the hub of Islamic finance in the region, it needs to have well-trained personnel to man all aspects of the sector.
"Our priority areas in professional development include legal, auditing, accounting, shariah compliance where personnel are needed in order to help deepen the Islamic finance sector in Kenya and the region," he said.
Apart from professional development in Islamic finance, Aqeel also offers services in arbitration, advisory, product development, shariah compliance audits, corporate governance, research, accounting, risk analysis and policy advocacy among others.
Currently, professionals in the Islamic Finance institutions in the country often have to travel outside the country to update their skills while technical workshops hosted locally are often conducted by foreign institutions. The deal between Cibafi and Aqeel is expected to reduce that state of affairs.
Last year, Cibafi conducted a technical workshop in Nairobi on Governance, risk and compliance for Islamic financial institutions, which was attended by personnel from several African countries. Technical trainers were sourced from other countries, including Malaysia.
Cibafi, which was formed in 2001 by the Islamic Development Bank and Islamic financial institutions, has 112 sector players from 30 countries as members including Kenya's First Community Bank and Kenya Commercial Bank.
Kenya has the most developed Islamic finance industry in the region, boosting institutions and products in banking, insurance (Takaful), pensions, microfinance, investment among others but shortage of qualified personnel is one of the challenges it faces.
Email: [email protected]