Anxiety at port as EACC moves in amid fresh purge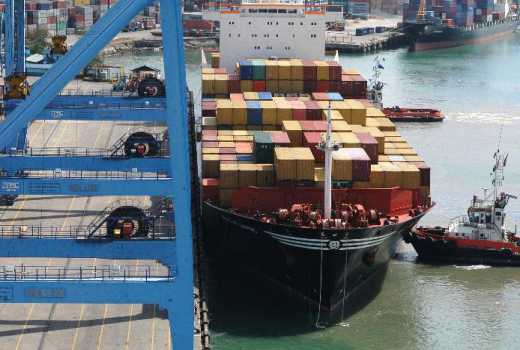 Corporate and national politics coupled with a spirited bid by top Jubilee officials to take full control of key parastatals triggered Thursday's transfers, demotions and removal of 14 officers at the Kenya Port Authority (KPA).
It has emerged that more changes targeting senior officers at the port are in the offing and could be unleashed as soon as Monday as pressure mounts on Managing Director Catherine Mturi-Wairi to prove her worth.
Reports from the port indicate the MD is facing increased pressure from President Uhuru Kenyatta and Transport Cabinet Secretary James Macharia to increase SGR cargo off-take and eradicate what Jubilee mandarins consider a decade's old stranglehold on the port by cartels opposed to the ruling regime's agenda and economic interests.
Long list
Saturday Standard has established that President Kenyatta reportedly admonished Ms Wairi last week at State House, Nairobi, over failure to dismantle a cartel frustrating or sabotaging the movement of cargo by SGR.
Friday, board chairman Marsden Madoka moved to quell reports that Wairi was among those targeted, saying the port has improved under her stewardship.
"She is doing a good job. KPA is not to blame for poor off take of the cargo from the port," he said.
We have also established that the list of officials to be purged was longer and included more names than those released on Thursday. A senior manager was removed from it minutes before it was read out after intervention by a top board member.
The list, which some board members appear not to be privy to, was prepared following the February 26 meeting between President Kenyatta and parastatal heads.
Uhuru is said to be annoyed by what he believes is a cartel hell bent to frustrate his government's efforts to make the port efficient in the evacuation of containers through the SGR.
Friday, Ethics and Anti-Corruption Commission (EACC) sources said it would also undertake lifestyle audit of some top KPA managers to establish the source of their wealth.
Coast EACC boss George Ojowi said they were probing "several aspects at the port" but denied that the commission had recommended the changes effected on Thursday.
Those affected told Saturday Standard that they were taken by surprise and were victims of corporate and national politics.
"Some of us do not have a godfather to defend us. How can they transfer two general managers to Kisumu where there are only four employees?" said a senior officer affected by the changes.
"I have just learned of my sacking in the media because I was not informed of what was happening before it was announced," he said from abroad.
Another manager claimed some colleagues were removed for resisting political pressure to skew tenders and raise money for some politicians, claims we could not independently verify.
Thursday's changes were the most radical following a similar purge in early 2016 when long serving Managing Director Gichiri Ndua and his senior aides Twalib Khamisi (operations), Muthoni Gatere (legal services and company secretary), Justus Nyarandi (cooperative services) and Mohamed Morowa (security services) were retired.
On June 16 last year, KPA promoted six senior managers to take over positions left vacant after the February purge. Some of those promoted were hit by Thursday's purge. They include Infrastructure General Manager Abdullahi Samatar, who has been deployed to Kisumu port. Samatar's place has been taken by Dan Amadi.
New postings
Long serving Engineering Services General Manager Joseph Atonga was sent on leave pending retirement. Atonga, whose two-year term as the chairman of SGR committee was rescinded, has been replaced by Rashid Salim.
Atonga had taken Macharia on a tour of the SGR facility minutes before his predicament was announced on Thursday.
Sources told Saturday Standard Friday that some managers and officials transferred to Kisumu may refuse to take their new postings.
Madoka said those transferred to Kisumu will be part of a team tasked with building the proposed mega port at Lake Victoria.
But a senior manager dismissed Madoka's claims, saying those transferred to Kisumu are not experts in construction.
"What would a procurement and port operations person do in Kisumu which is no more than a dry port at the moment?" said the manager.
But Madoka said the feasibility study to build the new KPA port on Lake Victoria was almost complete and the senior managers sent there will take charge of it.
"We have big offices in Kisumu and staff quarters which we rented to the police, but since the staff are being moved there, we will reposes them for our use," he said.
Some feel their transfers is a delay for their pending retirement.