Boda boda shrug off election jitters to double bike sales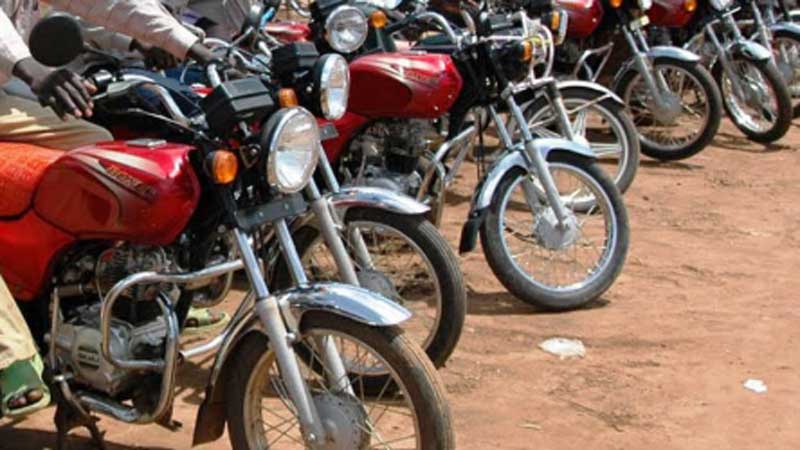 Motorcycles sales nearly doubled in the 10 months to October this year despite an industry slowdown, with sales of both imported and locally assembled vehicles on the decline.
The motorcycle segment of the auto industry shrugged off the elections and a generally tough economic period to grow owing to the rise of the two-wheelers as an alternative mode of transport across the country.
According to the Kenya National Bureau of Statistics (KNBS), the number of motorcycles sold in the country grew 87 per cent to 159,100 in the year to October, compared to 85,073 sold over a similar period in 2016.
Scrapping of excise duty on motorcycles partly helped bring down the cost and lift sales. The Government had in December 2015 imposed duty of Sh10,000 per unit but this was done away with mid-2016. This has had the impact of more than doubling monthly sales.
Motorcycles have become a popular transportation means due to their affordability and capability to beat traffic jams in urban areas. They have also been credited with creating thousands of jobs, offering riders, mostly young people, an opportunity to earn a living. They have, however, been blamed for causing accidents
The Motorcycle Assemblers Association of Kenya has in the past estimated that over 99 per cent of motorcycles are used for public transport or boda boda business. About 14.4 million people ride them daily, earning the industry an average of Sh400 million.
Motorbikes sold in Kenya are a mix of imports and locally assembled units. The imports are largely from China. Local assemblers include Honda Motorcycles Kenya Ltd (Honda), Car & General Trading Ltd (TVS), Ryce East Africa Ltd (Hero), and Toyota Kenya Ltd (Yamaha).
The KNBS report also notes there has been a decline in the number of locally assembled vehicles. The industry assembled 4,286 units in the period to September, a 19 per cent decline compared to 5,101 vehicles over a similar period last year.