Activist Okiya Omtatah wants De La Rue banned from producing Kenya's new notes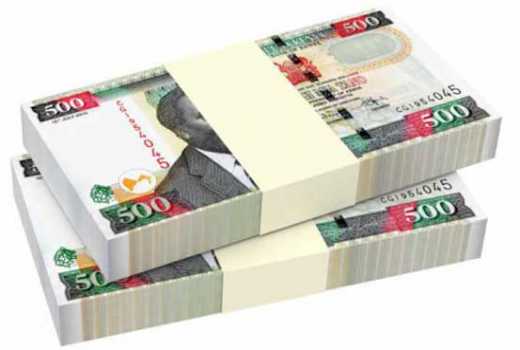 NAIROBI, KENYA: Kenyans will have to wait longer to see the image of President Jomo Kenyatta struck off their money after High Court extended a freeze order on the currency printing tender.
The country which is in almost two and a half year breach of the August 2015 deadline to roll out the new currency notes as stipulated in the new Constitution had hoped to get the new currencies between April and June next year.
The Central bank Governor Dr Patrick Njoroge said treasury has planned to issue the currency in the second quarter of 2018 at a recent press briefing.
However, activist Okiya Omtatah moved to court to stop the award of the tender to British currency printer De La Rue.
"The matter will be heard on January 17 and the conservatory orders granted are extended to that date," Justice Chacha Mwita said on Thursday.
In a battle to break about a five decade monopoly over currency printing in Kenya, Mr Omtatah wants British currency printing firm De La Rue banned from fresh tendering for printing new notes if the current tender is struck off.
The British firm has printed currency in Kenya since independence. It however lost the tender between 1966 and 1985 to Bradbury & Wilkinson of the UK which it later acquired.